Exchange News
Coinbase Hit With Another Lawsuit Over Alleged Mismanagement Of Public Listing
Coinbase Global, Inc. has been on the radar for some time now.
Recently, an insider trading case was filed against an ex-employee of the firm and his two relatives. The uproar around this had not even begun to settle down before Coinase is facing yet another lawsuit.
Donald Kocher has filed the latest complaint with the U.S. District Court in Delaware. The new lawsuit professed that Coinbase executives made fallacious statements ahead of its public listing in April 2021.
The complaint comprised of allegations that the false statements by coinbase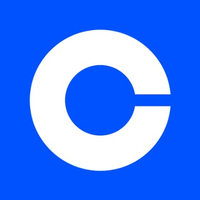 coinbase [email protected] Centralised Exchange





Followers : 0 View profile management made the investors buy shares from Nasdaq stock. The shares were supposedly purchased without the involvement of intermediaries like Wall Street Investment banks. 
In his complaint against Coinbase, Kocher has accused nine former and current Coinbase officials, including CEO brian armstrong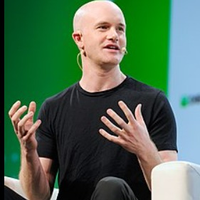 brian armstrong founder and ceo at coinbase Brian Armstrong is one of the most well-known figures in the crypto industry today. He is an American investor, entrepreneur, and business executive. He is the CEO of Coinbase. a cryptocurrency platform. He is also a sought-after crypto expert and is often invited to speak at conferences all over the globe. Armstrong has often mentioned in his interviews that his dream is to turn Coinbase into an all-in-one crypto platform where customers (both casual and institutional) can avail themselves of a wide range of products and services with the touch of a button. His initial professions included functioning as a developer for IBM and a specialist at Deloitte. In 2011, he joined Airbnb as a programmer and was presented with a payment system in each of the 190 nations Airbnb worked in at the time. EntrepreneurInvestorDeveloper/ProgrammerCrypto and Blockchain Expert



Followers : 0 View profile , CFO alesia haas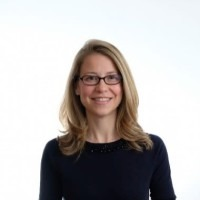 alesia haas Chief Financial Officer at coinbase Alesia Haas has been the Chief Financial Officer at Coinbase since 2018. At Coinbase, she overtakes the responsibility for tracking cash flow, financial planning, analyzing the company's financial strengths and weaknesses, and proposing strategic directions. She enables Coinbase to accelerate the aim of building a world-class financial team that scales along with the platform through a period of profound growth. Currently, Alesia serves as a member of the board of directors of Sears Holding Corp., a retail holding firm. In the past, she has served as the Chief Financial Officer for Sculptor Capital Management, Inc. (formerly Och Ziff Capital Management Group LLC), an international institutional alternative asset manager. Before that, Alesia served in numerous leadership positions at OneWest Bank, N.A., a commercial bank, including most recently as its CFO until the acquisition. ManagementFinance

Followers : 0 View profile , and board member marc andreessen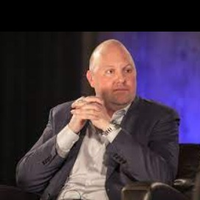 marc andreessen co-creater at Mosaic Marc is an American investor and business person of legendary extents and a software engineer. First of all, he has been on the edge of the crypto world since its actual commencement and throughout the years has set up a few effective ventures, including 16z Crypto. a $300M VC reserve that manages the formation of novel crypto blockchain projects. He is the co-creator of Mosaic, the primary broadly utilized internet browser; He is the co-founder of Netscape; and a prime supporter and general accomplice of Silicon Valley funding firm Andreessen Horowitz. He helped to establish and later sold the product organization Opsware to Hewlett-Packard. Andreessen is additionally a co-founder of Ning, an organization that gives a stage to informal communication sites. He sits on the governing body of Meta Platforms. Andreessen was one of six inductees in the World Wide Web Hall of Fame declared at the First International Conference on the World-Wide Web in 1994. EntrepreneurInvestorDesignerMarket Analyst

Followers : 0 View profile . The complaint against the officials claims that they violated federal securities law, abused their power, and caused financial harm to the firm due to gross mismanagement.
As expected, Coinbase stocks have fallen massively after the news.
The Insider Trading Case
Federal authorities had filed criminal and civil charges against an ex-Coinbase employee and two other men in an insider trading case.
Per the documents, the case involved confidential information about cryptocurrency assets that were about to be posted on Coinbase's exchange.
According to federal prosecutors in Manhattan, the accused were supposedly involved in trades for over ten months using information about 14 listings on Coinbase that generated about $1.5 million in illegal profits. The men were charged with three accounts of wire fraud and conspiracy to commit wire fraud.
Additionally, Coinbase is being probed by the U.S. Securities and Exchange Commission (SEC) over the alleged sale of securities. The crypto exchange has also been trying to send two separate lawsuits filed by disgruntled investors into arbitration.
The Latest Proceedings
As per the complaint filed on August 4, "Coinbase's business, goodwill, and reputation with its business partners, regulators, and shareholders have been gravely impaired."
This is a "Shareholder derivative suit" case in which a shareholder can sue executives on behalf of the company. Because Coinbase is publicly traded, it is vulnerable to such filings against them.
The latest lawsuit filed in the court states that the company made misleading statements in its registration form with the SEC, filed in February 2021, months before its public listing.
Referring to the alleged collapse of Coinbase's growth strategy, the suit also pinpoints the same, terming it as a "flywheel."
Coinbase's SEC registration statement went like this:
"Our unique approach draws retail users, institutions, and ecosystem partners to our platform, creating a powerful flywheel: retail users and institutions store assets and drive liquidity, enabling us to expand the depth and breadth of crypto assets that we offer and launch new, innovative products and services that attract new customers."

The suit alleges that 'the failure of Coinbase's "flywheel" cycle can be blamed upon the increased volume and the crypto exchange increasingly suffered system disruptions and delays due to heavy demand.'
Nevertheless, the complaint cites only six flywheel failures in 2019 and 12 incidents in 2022 to support the claim. Later, in 2021 Coinbase went public on direct listings.
The suit filed in Delaware also proclaims that "the Coinbase executives violated the Securities Act of 1933. This compels the companies to provide full and fair disclosure of the character of securities sold in interstate and foreign commerce."

"Aside from damaging the company's image and reputation, Coinbase has been and will continue to be severely damaged and injured by the Defendants' misconduct," Kocher's suit alleges.
The complaint file quotes that the compensation and benefits paid to the named executives and board members, who allegedly violated the securities law, are unjust enrichment. The suit also states that losses in market capital and costs of defending the company against the legal action have been damaging Coinbase.
It asks a jury to make the defendants pay back damages to the firm and cover Kocher's legal costs too.
A previous unsuccessful petition circulated in June by a group of Coinbase employees asked for a replacement of three executives. Hence, the mismanagement allegations against the Coinbase leaders are not new.
Was this writing helpful?
No Yes