Exchange News
Coinbase Faces SEC Probe Over Cryptocurrency Listings: Report
SEC claims that the exchange lets Americans trade digital assets improperly, as they should be registered as securities. The objection increased when the platform recently expanded the number of tokens for trading.
The probe by the SEC enforces an investigation into an alleged matter of insider trading that came to the forefront last week, which involved 3 individuals, including a former coinbase
coinbase [email protected] Centralised Exchange





Followers : 0 View profile Product Manager. The investigation led the SEC to sue all the 3 individuals involved.
Coinbase Lashes Back
SEC Chair gary gensler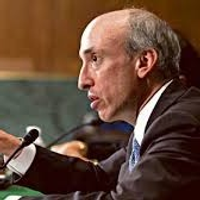 gary gensler chairman at US Securities and Exchange Commision Gary Gensler is an enthusiastic leader and the current chair of the U.S. Securities and Exchange Commission (SEC). He has the extreme experience that spans wall street, government regulation, and an angel teaching about cryptocurrencies and blockchain at MIT. He announced several initiatives to enhance investor protections in the $2 trillion cryptocurrency market. He previously led the Biden-Harris transition's federal reserve, Banking, and securities regulation agency review team. He was awarded Treasury's highest honor, the Alexander Hamilton Award, and also was a recipient of the 2014 Frankel Fiduciary Prize. He was born on October 18, 1957, into a Jewish family, in Baltimore, Maryland. Graduated from the University of Pennsylvania, earning a Master's degree in Business Administration. Additionally, he is also a professor at the MIT Sloan School of management. He has served in various governmental roles since the 1990s, such as the treasury department, Sarbanes-Oxley, CFTC, Swaps, Enforcement, Libor investigation, Maryland Financial Consumer Protection Commission, Securities, and Exchange Commission. Gary Gensler will probably keep on filling in as seat of the SEC until 2026, accepting his renunciation. He has expressed his desires to present crypto-related approach changes later on that include token commitments, decentralized finance, stablecoins, guardianship, exchange-traded resources, and advancing stages. A few officials as well as his kindred SEC magistrates have scrutinized Gensler for not giving adequate administrative direction on crypto, possibly prompting a standoff between Congress and the association. The SEC, CFTC, and Financial Crimes Enforcement Network handle advanced resource guidelines in the U.S., however, each with various jurisdictional cases, bringing about an interwoven methodology that crypto firms should explore to work legitimately. Whether 2022 will see a more clear way for organizations in the crypto space is questionable, yet the cosmetics of the SEC's initiative will fundamentally change following the takeoff of chief Elad Roisman in the first month of the year. Chief Allison Lee's term is likewise set to terminate in June 2022. Chairman

Followers : 0 View profile has argued that more should be done to protect retail investors. As per the commission, Coinbase trades in more than 150 tokens, and the firm has to register them with the SEC as securities.
Coinbase does not seem to be backing down either. It has asked the SEC to propose more straightforward and transparent rules and take a cautious approach. It has previously asked the SEC to develop rules that work for digital asset securities.
Violation of Insider Trading Rules
The clash between SEC and Coinbase intensified when the SEC accused Coinbase's product manager of violating insider trading rules.
According to the accusations, he leaked the company's confidential information with the help of his brother and his friend and bought tokens before they were listed on the platform.
Though Coinbase is not alleged for doing any wrong, the SEC determined that nine of the tokens these men traded were deemed securities. These people have been charged with conspiracy and wire fraud. The Justice Department asked not to file securities fraud charges against Coinbase.
Coinbase responded in its blog titled: "Coinbase does not list securities. End of story."
Coinbase's chief added, "Coinbase analyses whether an asset could be considered a security and also considers regulatory compliance and information security aspects of the asset."
SEC uses a legal test to decide if an asset is indeed security, which came from a 1946 US Supreme Court decision. Under that framework, a token is considered under SEC purview when investors kick in their money to fund a company to attain profits. As per Gensler's view, as crypto falls under a regulator's jurisdiction, any firm offering crypto always has to follow the registration framework.
We are confident that our rigorous diligence process — a process the SEC has already reviewed — keeps securities off our platform," Grewal added.
However, SEC has still not come up with any decisions regarding which coins should be considered securities. So to avoid any jurisdictions, platforms are avoiding offering any such deemed securities incompatible with the digital assets per some crypto enthusiasts, as it will further lead to triggering of these investor-protection rules.
Legal head Paul Grewal said they are looking forward to engaging with the SEC on this matter.
Was this writing helpful?
No Yes