Exchange News
Binance Releases Its Plan For Enabling A Smooth Ethereum Merge
Several platforms from the crypto industry have come forward to support the Ethereum Merge.
Recently, crypto exchange Binance has verbalized its support for the Merge, which is scheduled to take place on the 15th of September. Going beyond words, the exchange has extended support through actions as well by releasing an update for the users on what they should expect during the ETH Merge. They had also announced the suspension of deposits and withdrawals of ETH tokens some time ago, in order to pave the way for a smooth event.
Binance's Plan of Action
On Thursday, binance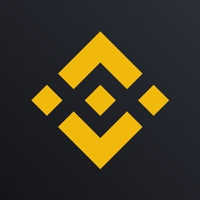 binance [email protected] Centralised Exchange
released a notice on its website regarding the ethereum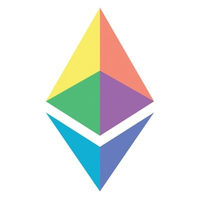 ethereum Blockchain NetworkTechnology
Merge. It informed its users that it would be taking steps to mitigate the risks that the upgrade could bring along. The exchange has listed a series of actions it would be taking when the Merge finally occurs.
To begin with, Binance mentioned in the detailed notice that it would be suspending deposits and withdrawals of ETH and all ERC-20 tokens. This suspension will occur on two occasions – during the Bellatrix consensus layer upgrade and later during the Paris execution layer upgrade. Upgrades are likely to occur respectively at 11:34:47 AM UTC on September 6 and at approximately 12:30 AM UTC on September 15.
The exchange quoted,
"Binance will suspend deposits and withdrawals for ETH and ERC-20 tokens at approximately:

2022-09-06 11:00 (UTC) for the Bellatrix consensus layer upgrade

2022-09-15 00:00 (UTC) for the Paris execution layer upgrade

Please ensure that you leave sufficient time for your ETH and ERC-20 token transfers to be fully processed prior to the above time. We will handle all technical requirements for users holding ETH and ERC-20 tokens on Binance."
Additionally, Binance assured that it would resume normal deposits and withdrawals post-Merge if all goes well and no new tokens are created.
In case separate chains are formed, Binance said that it would use the "ETH ticker" for the PoS chain. Also, the exchange would be crediting the users' accounts with the forked token at a 1:1 ratio. The snapshot taken before the Paris execution layer will dictate the distribution.
Binance's Stance On The Ethereum PoW Fork (ETHPoW)
Binance announced in its notice that spot trading for ETH and ERC-20 tokens will continue unaffected. Additionally, while margin trading will continue, the exchange will be pausing borrowing on September 14th and 16th at midnight (UTC).
ETH Futures Trading will continue, but the exchange will balance a few parameters to mitigate possible risks because of high volatility.
Notably, the Binance Pool plans to remove the ETH mining service post-Merge.
Binance Supports Ethereum Upgradation
As per an official announcement, Binance will be introducing zero-fee trading for the ETH/BUSD spot trading pair on August 26. The zero-fee trading is to be enabled nearly 20 days ahead of the Merge event.
Binance said, "All users will enjoy zero maker and taker fees for the ETH/BUSD spot trading pair. The ETH/BUSD spot trading pair will be excluded from BNB fee discounts, fee rebates, or any other form of fee adjustments or fee promotions."
A couple of weeks ago, Binance had also said in its blog post that it is closely monitoring the Merge and will support it when it launches. The exchange recognized that the event could potentially lead to the creation of an Ethereum fork or token branch.
Binance added that it will evaluate support for forked token distribution and withdrawals. Notably, Binance had hinted that it plans to support the Proof-of-Stake version of ETH as an important update but has not ruled out the possible ETH fork.
A number of other parties have expressed their support in case ETH leads to a new fork. According to TRX founder justin sun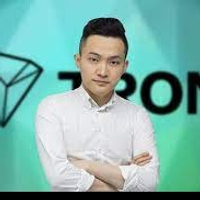 justin sun founder at tron Justin Sun is the founder of Tron and CEO of BitTorrent. He has become quite possibly the most renowned figure in the blockchain space, known for his intricate advertising strategies. He is an ambassador, Permanent Representative of Grenada to the WTO, and a Geneva-based Chinese-Grenadian negotiator, business visionary, an business chief. He holds a graduate degree in East Asia studies from the University of Pennsylvania and a B.A. in history from Peking University. He studied at Human University and turned into the cover figure of Yazhou Zhoukan in 2011 and Davos Global Youth Leaders in 2014. In 2015 he was named CNTV's most essential new business person and was named in Forbes China 30 Under 30 from 2015 through 2017. He put the record-breaking $4.6 million bid to have a private lunch with Berkshire Hathaway CEO Warren Buffett in June 2019, before dropping it to a far-reaching surprise. The lunch with Buffett ultimately happened in January 2020. On 11 March 2021, Sun was the underbidder on the notable $69M auction at Christie's New York of the Beeple non-fungible token (NFT) assortment Everyday: the First 5000 Days. In October 2021, Sun took part in a $65 million financing round in Animoca. In December 2021, Sun declared he was the victor of the New Shepard closeout with a bid of $28 million to be the principal paying traveler to fly on the Blue Origin vehicle in July 2021. He couldn't fly on this July 2021 mission because of a booking struggle. Anyway, he bought (probably with the $28 million sale bid, which he paid to Blue Origin in 2021) secretly a full trip of New Shepard for him and expects to choose five different members to fly with him into space in late 2022. In December 2021, Justin Sun resigned as the CEO of TRON to turn into a negotiator for Grenada. EntrepreneurInvestorCrypto and Blockchain ExpertChief Executive Officer
, support for the new fork is part of preserving the Ethereum blockchain that uses Proof-of-Work consensus.
Chandler Guo, a prominent ETH miner, mentioned that he would be forking the Ethereum chain again. This would give rise to ETHPoW, a forked chain that would retain ETH mining post-Merge.
Was this writing helpful?
No
Yes