Exchange News
Binance Exchange Hires Former Brazilian Central Bank President into Advisory Board
Henrique Meirelles, former President of the Brazilian Central Bank is the newest addition to the advisory board of binance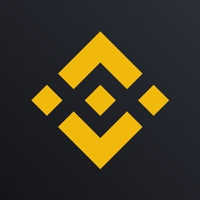 binance [email protected] Centralised Exchange
Exchange. The world's largest crypto exchange by trade volume is trying to expand its team notwithstanding the current Crypto winter.
O Globo, a Rio de Janeiro-based media house revealed this information on Monday. The report stated that Binance has hired Meirelles, who is a well-known economist as well. He is said to be joining as a member of Binances' advisory board.
The crypto exchange also released a statement recently confirming the news of Meirelles joining their new global advisory board. The firm has promised to reveal more details about this new initiative soon.
Meirelles was appointed as the President of the Central Bank of Brazil in 2003 and held the position till 2011. He has also served as the Finance Minister of the country during Michel Temers' tenure as President. Apart from his political career, he is the chairman of the Board of directors of J&F Investments SA, a Brazil-based investment company.
Binance Unaffected by Crypto Winter?
The company's popularity on the global scene is evident after recruiting a reputable personality like Meirelles. Similarly, being a part of Binance is also an admirable accomplishment. The CEO CZ of the company tweeted about fake Binance employee profiles on LinkedIn in August.
The tweet mentioned that only a small number of 50 out of 7,000 individuals, who claimed to be a part of Binance, were an actual part of the team. He suggested that LinkedIn should introduce a feature that allows companies to verify the employment claims made by an individual.
Due to Crypto Winter, many firms laid off employees whereas Binance seems unaffected by it. In June, when Crypto was at its lowest, the firms' CZ stated that they are looking to capitalize on the crypto winter. Yi He, the co-founder of Binance, mentioned that the firm is looking to add more people to its team as it has up to 2,000 vacancies.
Was this writing helpful?
No
Yes