Exchange News
Binance CEO To Shut Down WazirX? Here's What You Should Know
Binance's CEO changpeng zhao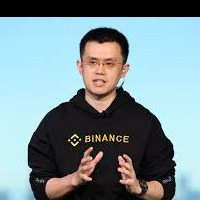 changpeng zhao founder and ceo at Binance Changpeng Zhao is the Founder and Chief Executive Officer at Binance.His contribution to the enhancement of Binance made the platform world's largest cryptocurrency exchange since its inception in 2017. Zhao launched the blockchain network Binance Smart Chain which has made a remarkable contribution to the development of the decentralized finance ecosystem. Whereas in 2019, he launched Binance's US affiliate, Binance.US. He is commonly known as CZ, a Chinese-Canadian Business Executive who has been ranked 113th richest in the globe as of 2022. In the past, he founded Fusion Systems, a trading system for brokers famous for some of the fastest high-frequency trading systems for brokers. Zhao has served as a member of the team that developed Blockchain.info and played the role of Chief Technology Officer of OKCoin, a secure cryptocurrency exchange platform for Bitcoin, Ethereum, Dogecoin, and other crypto assets. EntrepreneurInvestorChief Executive Officer




Followers : 0 View profile has boldly said that he could shut down wazirx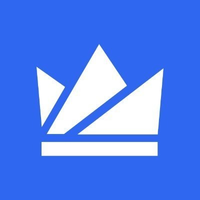 wazirx Centralised ExchangeCrypto trading and Information




Followers : 0 View profile after a recent raid by ED on the WazirX director. However, WazirX's co-founder nischal shetty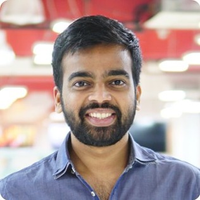 nischal shetty Founder at wazirx & crowdfire nischalshetty EntrepreneurDeveloper/ProgrammerChief Executive OfficerAuthor




Followers : 0 View profile had a different take on this and countered the statements given by the binance
binance [email protected] Centralised Exchange






Followers : 0 View profile CEO. 
Zhao has accused Nischal Shetty of being uncooperative in the process.
Zhao remarks that "We could shut down WazirX ", proving that he has complete control over the exchange. To this, Shetty appreciated that Zhao confirmed that the WazirX domain was transferred to Binance's control. Nischal mentioned that they still own Zanmai and asked why Zhao is not taking that up.
The two were at war with each other through tweets last night. Recently, in a tweet by CZ, he replied to a Tweet by Nischal and accused him of "playing deception wording games."
As per Shetty, all the assets and Cryptocurrencies of the users are safe as the company ensures proper KYC and policies. All the transactions are traceable as the company follows only bank transfers. The details are kept confidential between users and their accounts.
To send assets to their own account, off-chain transfer options are used. There is a KYC for those transfers. WazirX always compiled the compliances set up by all the authorities.
Action Against ED?
WazirX has claimed that they are complying with the ED and are replying to all the queries. The exchange, however, is denying all the allegations made by the government agency. Their team is looking forward to formulating an action plan moving forward but claims that there will be no effect on any of the current deposits.
In the past months, Zhao tweeted that they are looking forward to taking down WazirX but they were not able to do it as of now. He further added that Binance has no control over the operations of the exchange including sign-up, KYC, and trading.
CZ has asked the users to transfer funds to Binance who holds funds on WazirX. He highlighted that Binance has full control and the power to disable WazirX wallets. However, he will not take such an action in order to protect the interests of all the users. Zhao concluded that WasirX has just given them AWS login without any source code and capability.
Was this writing helpful?
No Yes