Ethereum
Ethereum Price Forecast: With Merge Event, ETH Price Predicted to Hit This Level By September End
Due to the development of a bearish pattern, the price of Ethereum is hanging by a thread. However, after being rejected from the crucial psychological barrier of $2000, the price of ETH appears to be reversing. Although, the fundamentals seem to be more solid than ever with the Merge upgrade just around the corner.
Investors have been speculating on future moves more and more as the anticipation has grown. The crypto community at CoinMarketCap, in particular, has made strong forecasts on the price of decentralized finance (DeFi) assets, predicting that by September 30, 2022, ETH will trade above $2,000 in value.
The community predicted that Ethereum will trade at $2,102 by the end of September using CoinMarketCap's "Price Estimates," a 29.16% rise over the asset's current price. The estimate is the mean of the 2,154 votes cast by community members as of the publication date.
Experts View
Rekt Capital, a prominent crypto trading expert, noted in his technical analysis that ETH may soon create a lower high, similar to in 2021.
He said: "It's not out of the question, as ETH recently failed to retest the orange area as support. And so it is possible for ETH to relief rally into orange to confirm it as resistance."
Due to the impending Merge upgrade, according to mike novogratz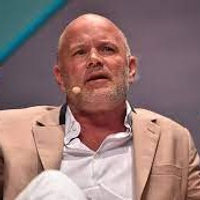 mike novogratz ceo at galaxy digital Michael Novogratz is a businessperson and bitcoin blockchain technology, investor. He is the CEO of Galaxy Investment Partners and cryptocurrency investment firm. Initially booked to begin his Galaxy Digital resources Fund on December 15, 2017, he retired plans since he didn't like market conditions. He stated that 20% of his net worth was in bitcoin and Ethereum. He made $250 million from cryptocurrency from 2016-to 2017. Galaxy digital holding Ltd. is among one of the few cryptocurrency companies needed to publish financial results. In the initial nine months of 2018, the organization lost $136 million in digital currency exchange. In 2017, it contributed $80 million in funding to the technology company Bitfury. In September 2017, he was listed at # 317 on the Forbes 400 with a net worth of $1.5 billion. He was ranked 962 on the march 2008 Forbes list of world billionaires with a net worth of $102 billion. The same year he became a member of Kappa Beta Phi, a wall street secret society made up of wealthy financial executives. He will probably stay occupied with bringing awareness about crypto and blockchain as well as working with worldwide controllers to drive crypto reception among the majority. He said that his New Year's goal for 2022 is to "clear up for the ever-evolving administration in Congress that crypto is moderate." InvestorChief Executive OfficerBoard Member




Followers : 0 View profile , CEO of cryptocurrency investing company Galaxy Digital, Ethereum is presently his highest conviction cryptocurrency trade. While a report published earlier in August asserted that the Merge will help Ethereum advance toward becoming a "global institutional-grade asset,"
Additionally, as of August 22, ethereum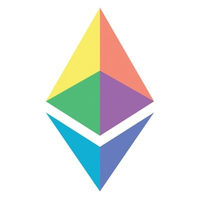 ethereum Blockchain NetworkTechnology




Followers : 0 View profile ranked first among the projects with the highest level of development activity over the previous 30 days. Despite the optimism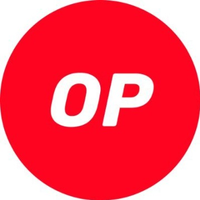 optimism DeFi

Followers : 0 View profile around the event slated for September 15, there are many who have their doubts.
Was this writing helpful?
No Yes