Ethereum
Why Ethereum upgrade to PoS might make it more vulnerable to censorship
The long-awaited ETH merge has come to pass subjecting ETH to proof-of-stake consensus . This is a victory over detractors who think cryptocurrencies are bad for the environment. Since the PoS consumes 99.9% less energy compared to PoW.
This change has been ethereum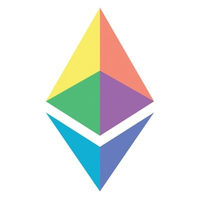 ethereum Blockchain NetworkTechnology




Followers : 0 View profile goal since it was launched in 2014 but it kept on being pushed forward due to inconveniences. This task has been compared to moving mountains but it is now completely leaving behind other cryptos like Bitcoin using the proof-of-work consensus that is not energy efficient and environmental friendly.
Ethereum PoS is more vulnerable to political manipulation.
According to the lead researcher of Merkle Science, Ethereum's switch to proof-of-stake (PoS) may render it more susceptible to government interference and censorship. One must stake 32 ethers, which are currently worth $47,000, in order to validate the Ethereum network.
Concerns about centralization have been widely discussed in the run-up to The Merge, Moran hypothesized that the expensive cost of becoming a validator may lead to the concentration of validator nodes at the larger cryptocurrency companies like Binance, Coinbase, and Kraken.
Former FBI analyst Coby Morgan, now the Lead Investigator at the forensic and compliance company Merkle Science claim that these bigger organizations will "be susceptible to the whims of governments in the world" and that when validator nodes find addresses that are approved, they can "be reduced rewards and then eventually booted off the system," preventing businesses from communicating with them.
According to vitalik buterin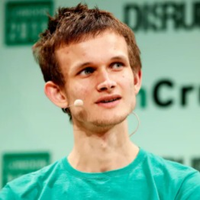 vitalik buterin co-founder at ethereum, Bitcoin Magazine Vitalik Buterin is a professional programmer and writer who is famous as the Co-Founder of Ethereum. Buterin along with Gavin Wood, Charles Hoskinson, Joseph Lubin, and Anthony Di launched Ethereum in 2014. He co-created Ethereum when he understood that he could construct a new, possibly enhanced version by iterating on the Bitcoin blockchain. He has been involved in the Bitcoin community since 2011, writing and co-founding articles for Bitcoin magazine. Vitalik linked Bitcoin to a calculator and a future blockchain to a smartphone and used the same method of improving the system's strength by making it more general purpose to blockchain network space. He was honored with the Thiel Fellowship Award in 2014 for bringing his innovative scientific and technical projects to reality, won the World Technology Network prize, Fortune 40 under 40 lists, and appeared on the Under 30 list of Forbes at the age of 23. EntrepreneurDeveloper/ProgrammerAuthor





Followers : 0 View profile he saw the risk in Aug 18 and he suggested that, Validators could exclude or filter authorized transactions as a form of censorship.
He went on to say, If certain validators fail to follow the rules, then the censorship would only be momentary because these transactions will eventually be included in later blocks.
Was this writing helpful?
No Yes