Ethereum
Why Coinbase Might Be a Problem For Ethereum Merger?
The ethereum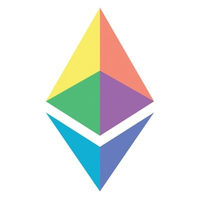 ethereum Blockchain NetworkTechnology
Merge has officially started with the ETH 2.0 client releasing Bellatrix and the Mainnet Update. The Ethereum 2.0 client Teku released a required update v22.8.1 for all Mainnet users in order to prepare them for the Merge. Essentially, the update contains the Bellatrix upgrade and Merge transition configuration.
All Ethereum Mainnet users have been required to upgrade to the newer version before September 6, which is the date of Bellatrix activation on the Mainnet.
Finally, after multiple delays, the Ethereum Merge is closer than ever- scheduled for September 15.
Coinbase May have a Huge Role to play after Ethereum Merge!
CNBC crypto trader and founder of the Crypto Banter, ran neuner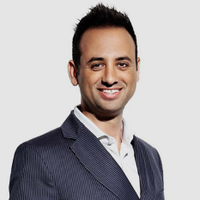 ran neuner host at cnbc crypto trader Onchain Capital, a blockchain advising firm and investment fund, was co-founded by Ran Neuner who serves as its CEO. Ran is a sought-after speaker on entrepreneurship at numerous blockchain and cryptocurrency conferences and events thanks to his success in the blockchain industry, which has landed him a spot on Richtopia's list of the top 10 most important persons in blockchain. Neuner was engaged in crypto media in 2020, focusing on new content models. Neuner debuted "Crypto Banter," the first live streaming platform dedicated to bitcoin and blockchain, in November. According to its inventor, Crypto Banter was created to bring the banter from Crypto Twitter and Telegram to a trustworthy, moderated audio/visual source. Neuner was also receptive to challenges raised by the COVID-19 outbreak in the sector. Neuner announced a $10 million emergency fund in late March to assist businesses dealing with the economic effects of the pandemic. Neuner's Runway Fund announced cooperation with MarketAcross, a leading content marketing consultancy, to give public relations and marketing services to individuals affected. EntrepreneurChief Executive Officer
, believes that Coinbase has a significant role to play in the Ethereum ecosystem post the merge. Coinbase will be one of the biggest validators in Ethereum 2.0 as per Neuner.
Ethereum will be making a transition from a Proof-of-work based consensus mechanism to a proof-of-stake mechanism, in an effort to lower the energy consumption, and carbon footprint produced by the traditional PoW mechanism.
Basically, Proof-of-stake depends upon validators for verifying transactions in order to keep the system running. The validators are supposed to stake some amount of the native token that they hold. However, with the validators behaving dishonestly, the stake will be slashed.
According to Neuner, coinbase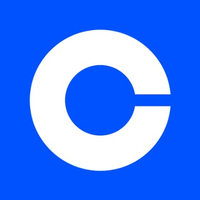 coinbase [email protected] Centralised Exchange
has a lot of Ethereum holdings and hence, it will be one of the biggest sources of validators.
Several others share the same viewpoint. Kenneth Worthington, a JP Morgan analyst, revealed that the crypto exchange will portray to be a meaningful beneficiary of the merge. According to his estimates, Coinbase has about a 15% share in Ethereum assets.
Could Coinbase Dependency be Detrimental to Ethereum?
Problems could surface because of the possible legal ramifications of the tornado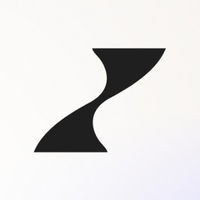 tornado Investment platform
Cash sanction. Neuner feels that Coinbase will allow institutions to stake Ethereum, and hence, they will become validators of the transactions. He expressed doubt and questioned what would happen if a transaction is carried out via Tornado Cash.
As per Neuner, transactions verified by Coinbase could be under the surveillance of the Office of Foreign Assets Control (OFAC), which is a department of the US treasury that sanctioned Tornado Cash. Also, he believes that if Coinbase refuses to verify such transactions, Ethereum will end up being worthless.
Ethereum 2.0 is already being attacked due to potential centralization and censorship issues.
Ethereum Client Teku Released Upgrade to support ETH 2.0 Merge
On August 22, Ethereum 2.0 client Teku disclosed the release of v22.8.1, a required update that prepares the market for the Bellatrix upgrade on September 6 and the final merge.
Mainnet nodes are required to upgrade both Teku and the execution client to prepare for the Merge. A "Merge transition configuration error" will be reported with Teku in case of failing to upgrade execution clients. The local terminal total difficulty (TTD) and terminal block hash mismatch with remote execution client values will disapprove the transition on the Mainnet node. Clearly, it has become a requirement to upgrade to the newer version to avoid any inconvenience.
Was this writing helpful?
No
Yes