Ethereum
The Launch of a Bridge Raised EthereumPoW with a Double-Digit Margin! Will ETHPOW Price Maintain the Upswing?
Ethereum's hard fork, EthereumPOW after undergoing massive price plunge since its inception, has rebounded significantly

The price may maintain an upward trajectory but may not sustain for long as the volume has dried up notably
The recently forked token from Ethereum, EthereumPOW has gained mainstream attention with a huge 35% rally. While the market witnessed some relief from the bearish pressure, the ETHPoW rose beyond $7 after rebounding from the lows at around $4.02. The major catalyst for this upswing is the new feature being added to the primitive chain.
In a recent announcement, the EthereumPoW launched a new cross-chain bridge that supports Ethereum(ETH), USD Coin(USDC) & Tether(USDT). As, a result, the price spike by more than 35% since the early trading hours. However, the bridge does not support ETHPoW to the Ethereum network, meaning one cannot convert ETHW tokens to ETH.
The bridge is launched, but the further details remain vague. Presently, no details on adding the ETHW to the ethereum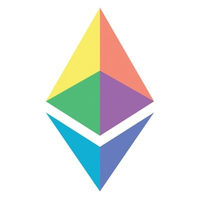 ethereum Blockchain NetworkTechnology




Followers : 0 View profile PoS network are provided. On the other hand, the issues with the Chain ID are expected to lead to a replay of attacks. The exploiters were able to extract 200 ETHPoW in the past 48 hours by carrying out one such attack. Presently, the ETH price continues to surge despite the attack which indicates the revival of the buyers.
Nevertheless, no specific upswing may be expected in the near future as the upswing may be only for a predefined period. Mainly due to the reason that the RSI is slowly sliding towards the south and MACD signals a huge drop in the buying volume as the buyers are getting exhausted. Therefore, a significant correction may so approach the EthereumPoW (ETHPoW) price in the next couple of days.
Was this writing helpful?
No Yes