Ethereum
How High Will Ethereum (ETH) Price Reach By End Of 2022 – Here's What Bitmex CEO Predicts
As per recent reports, the Ethereum Merge is now 99.76% complete. The credit should be given to the clients and developers who have been working continuously to successfully complete checklists and preparations such as releases and upgrades.
Moreover, almost 85% of nodes on the ethereum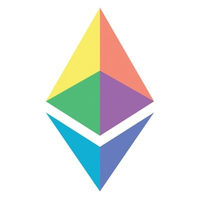 ethereum Blockchain NetworkTechnology




Followers : 0 View profile  network have been upgraded to the latest client releases. The Merge is all set to take place on September 15.
Recently, after a strong rally, the world's second-largest cryptocurrency Ethereum (ETH) has been under immense selling pressure. This is contrary to what market participants anticipated. ETH is currently trading at $1,722.50 with a market cap of $210 billion.
Few skeptics are of the opinion that the Merge event will be a "sell the news" event and the ETH price would correct, and possibly crash, after the merger. They anticipate that the hype and optimism that is currently surrounding the asset will subside post the merge.
Meanwhile, bitmex
bitmex [email protected] Centralised Exchange





Followers : 0 View profile  founder and CEO arthur hayes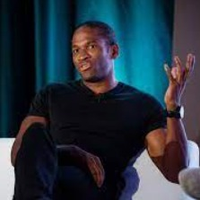 arthur hayes co-founder at 100x Arthur Hayes is an American investor, business visionary, subsidiary merchant, Bitcoin advocate, and a fintech pioneer. He was the co-founder, and CEO of BitMEX alongside Ben Delo, and Samuel Reed. BitMEX was established in 2014, the parent organization is HDR Global Trading. He is the previous CEO of BitMEX and parent organization 100x Group. BitMEX is an advanced resource exchanging stage that has exchanged trillions of dollars on the cryptographic money trade. BitMex is situated in Seychelles. He is situated in Hong Kong. In October 2020, He ventured down as CEO of BitMEX. BitMEX is the first crypto trade to be charged under the bank security act. The regulations expect that exchanges that are more than $10,000 should be accounted for. It is known as Know Your Customer (KYC) information. He ventured down from BitMex in October 2020. Alexander Hoptner supplanted Hayes as CEO of BitMEX. He moved to Hong Kong in 2008, to begin his speculation banking profession. He worked for Deutsche Bank, as a value subordinates broker, and for Citigroup for a long time. He functioned as the head ETF market producer for the two firms. In 2011, He left Deutsche Bank and started working for Delta 1 broker for Citibank in Hong Kong. His interest in Bitcoin began in 2013, after perusing the Satoshi Nakamoto's white papers. He is the most youthful African American crypto tycoon ever. EntrepreneurInvestorChief Executive OfficerTrader



Followers : 0 View profile are bullish on the ETH price. He expects the asset to touch $3,000 by the end of the year and applauds Ethereum for undergoing a major infrastructural change with its transition. During a recent podcast interview, he mentioned, "The flows are guaranteed as long as the merge is successful!"
The BitMEX CEO added, "I have bought calls for $3000 by the end of the year. I am not worried about the FED because even if the FED raises rates by 20%, there will be a certain amount of demand for $Eth to use the dApps and the supply isn't there to meet it!"
He anticipates strong liquidity by the end of 2022.
On-Chain Metrics
The on-chain metrics are suggesting a bullish divergence for Ethereum. On-chain data provider santiment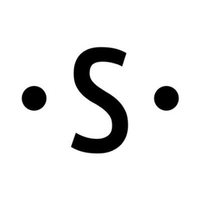 santiment On-Chain


Followers : 0 View profile
As per OKLink's 'Ethereum The Merge Countdown', the Ethereum Merge progress is 99.76% completed as Ethereum clients, developers, and users are contributing to speeding up the preparations. The Ethereum Mainnet (execution layer) is set to merge with the Beacon Chain (consensus layer), transitioning Ethereum from PoW to PoS.
Ethereum's energy consumption will reduce by 99.95% with the transition to Proof-of-Stake (PoS). Most Ethereum mining pools have extended their support for ETC mining as Ethereum shifts to PoS.
It is noteworthy that, as per Ethereum Foundation's recommended tracker, the Merge is estimated to happen on September 15 between 02:00-04:00 UTC.
Was this writing helpful?
No Yes