Ethereum
How Crypto Traders are Setting up ETH trade Ahead of Ethereum Merge
Since the underlying blockchain is expected to undergo its biggest technical update this week, several cryptocurrency speculators are shorting Ether in the futures market, according to trading data.
Ether's financing rate decreased from the previous year to its lowest point in July 2021. The funding rate of the Bitcoin perpetual future contract has apparently varied significantly during the past weekend, according to Kaiko cryptocurrency firm.
These funding rates are used by exchanges to tie contracts to their underlying spot price. If the rate is positive, holders of big positions pay interest to holders of short positions, and vice versa.
The Ether merge upgrade is expected to take place this week to transform ethereum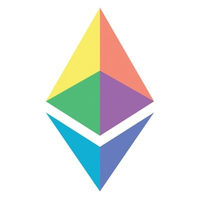 ethereum Blockchain NetworkTechnology




Followers : 0 View profile proof-of-work into a proof-of-stake consensus this upgrade is expected to be energy sufficient and environment friendly
Crypto Traders are in favor of perpetual contracts unlike traditional calendars futures
Traders tend to favor perpetual contracts, unlike the traditional calendar futures. On Monday Ether experienced a down surge of 3.7% to $ 1,694. Ethereum is currently trading at $1,719.23. In the last 24 hours, it has traded as low as $1,682.43 and as high as $1,757.14 with a market capitalization of $209,883,982,877
The overall trade volume is $16,943,955,335 and there are 122,349,617.62 ETH in circulation. As of this writing, bears have gained control of the market by 1.59%. The massive cryptocurrency Bitcoin is experiencing bullish momentum. Investors are anticipating bullish momentum before the ETH merge, but they should exercise care because the Merge might disrupt the whole crypto market.
Andrew Tu, head of growth for crypto algorithmic-trading firm Efficient Frontier believes that people may be hedging ahead of this week's The Merge because the price of ETH has largely grown while funding rates have decreased.
Was this writing helpful?
No Yes