Ethereum
Here Are The Three Factors That Could Push Ethereum Price Beyond $2k
Yesterday it was reported that Ethereum has surpassed Bitcoin in terms of performance. Now the second largest cryptocurrency has also doubled in its price valuation since June 2022's drop at $885.
The current Ethereum's price action is moving strongly towards $2,500 as per the technical and fundamental indicators.
The Merge
The main reason behind Ethereum's price surge is the upcoming Merge scheduled on September 16, 2022. Following the merge, the network will see a shift in its blockchain.com
blockchain.com Crypto trading and Information



Followers : 1 View profile protocol as the current proof-of-work (PoW) will be moved to proof-of-stake (PoS).
On the other hand, once the network shifts to proof-of-stake (PoS) miners will be replaced with validators. This has caused a sense of fear among miners and among such many such miners, Chandler Guo, a Chinese crypto miner has opposed the move.
Hence, this could result in a chain split where Chandler has named his version of ethereum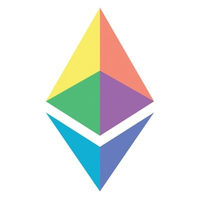 ethereum Blockchain NetworkTechnology




Followers : 0 View profile PoW chain as ETHPoW and has also called its native token as ETHW.
Interestingly, a few of the crypto exchanges have already listed ETHW on their platform to trade and binance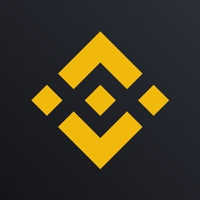 binance [email protected] Centralised Exchange






Followers : 0 View profile plans to do the same.
However, it is reported that after the split, the current Ether holders will be paid an equal amount from the new Ethereum PoW chain.
This is expected to increase the Ethereum demand in the crypto market which will ignite the currency's price action towards $2,500 level.
Ethereum's 50-Week EMA
After a pull down, Ethereum has now entered a recovery rally. At the moment, Ethereum's native currency, Ether has successfully tuned its resistance level of $1,625 as a support level and is heading towards a next resistance level of $1,975.
If Ethereum successfully conquers $1,975 then soon it will head towards $2,000. Now, ETH's first target stands at 50-week exponential moving average (50-week EMA, red line) at $2,340.
The next immediate target for Ethereum price lies at $2,500 (the black line).
Institutional Inflows
The capital inflows into Ethereum-based investments will push Ethereum price to hit a target of $2,500.
On the other hand, the institutional products have managed to captivate $16.3 million funds from investors in just a week, by August 5. Meanwhile, Bitcoin has seen capital outflows of $8.5 million during the same time. This stands as a strong reason to see Ethereum outpacing bitcoin org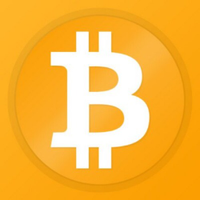 bitcoin org Event OrganiserTechnologyPayment solution




Followers : 0 View profile .
As previously stated, the hype surrounding the Merge serves as the primary bullish factor. Nevertheless, following the PoS upgrade in September, traders may begin to "sell the news" and cause significant price drops in Ether.
Was this writing helpful?
No Yes