Ethereum
Ethereum Price To Surge Above $2K as Hedge Funds, Retail, & Institutional Investors Jump in
Despite the U.S. Fed raising interest rates and the dismal GDP report, the price of Ethereum (ETH) soared last week, reaching a high of $1774. Crypto specialist raoul pal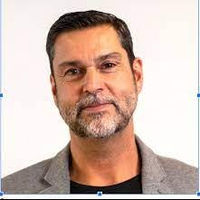 raoul pal co-founder and ceo at real vision Raoul Pal is co-founder and CEO of Real Vision. Real Vision was founded in 2014 and is a video platform that seeks to focus on its surrounding atmosphere and finance. The paid-membership stage includes a variety of content, including interviews and composed content, with the, generally speaking, available measure of content on the stage subject to the membership level picked. Before that, he worked with Goldman Sachs and GLG Partners. He also founded a research publication called Global Macro Inventor in 2005. Which also requires payment for access on a membership basis. In 2022 he recognized that the crypto space began with a single blockchain-based asset. He saw the sector turning into a giant web of companies with massive amounts of capital flowing in the industry, which naturally has provided more conversational points of intersection with mainstream finance- as crypto continues on its upward path, gaining overall market cap and public attention. He acts as a bridge between crypto and traditional finance for mainstream people, helping them understand crypto and its potential impacts on the world- which could further crypto industry adoption. The crypto space started with a solitary blockchain-based resource - BTC. Ensuing years saw the area transform into a giant web of parts with huge measures of capital streaming into the business, which normally has furnished more conversational places of convergence with standard money - making Pal an eminent wellspring of understanding, given his standard monetary ability and crypto information. EntrepreneurEconomistMarket Analyst
predicts that Ethereum's rise will continue over the $2000 barrier as hedge funds, retail, and institutional investors try to get in while the price is trading sideways and the fundamentals are still solid.
Raoul Pal, a macroeconomics and investment consultant, asserted in a tweet on August 1 that cryptocurrencies will beat other assets. Specifically, the Merge and increase in network activity make Ethereum appear stronger than Bitcoin.
Markets may retest low levels due to unfavorable macroeconomic conditions, according to general opinion. In actuality, cryptocurrency investors had converted some of their holdings into cash. Hedge funds, retail, and institutions, according to Raoul Pal, are underweight in cryptocurrencies.
Liquidity in the markets to increase?
Ethereum is likely to continue to hold its ground above the psychological milestone of $1500 and continue to rise. Hedge funds have already begun investing in Ethereum and are placing buy orders for the cryptocurrency when it breaks through $1800 and reaches the psychological $2000 barrier.
Most likely, institutional and individual investors will get interested in ETH if the price rises above $1800. Pre- or post-Merge, a high of $2200–2300 is to be anticipated. After then, depending on macro conditions, there can be a strong decline and then a price boost following the Merge.
The macro is important here, according to Raoul Pal. Liquidity in the cryptocurrency market will increase as the global money supply (G2) index does. Increasing cryptocurrency prices are indeed predicted for the second half of 2022 by the ISM Manufacturing Index, which has a 16-month lead.
On the flip side Ethereum, along with bitcoin, fell for a fourth straight day as a gloomy mood surrounds the cryptocurrency markets. The price of ETH/USD dropped to an intraday low of $1,650.42 earlier today after reaching a high of $1,745.88 on Sunday.
Was this writing helpful?
No
Yes