Ethereum
Ethereum Price Might Drop To $1200, If "Sell the News" Event Play-out
Ethereum has been eroding bitcoin's market share over the past several weeks as developers prepare for the Merge update later next month. Let's examine how it impacts the blockchain.com
blockchain.com Crypto trading and Information



Followers : 1 View profile and its users in more detail. The general public believes that the Merge will speed up transactions, lower gas costs, triple stake earnings, and other benefits.
Despite being in a clear bear market, this assumption, together with the triple halving storyline, has driven up the price of Ethereum. Particularly, ETH has increased by more than 100% after soaring 130% between June 18 and August 14.
Since switching to proof of stake, Ethereum will require 99.95% less electricity than it used previously. This eliminates environmental pollution as a concern for the digital asset and gets it off the radar of governments that want to sanction cryptocurrency mining due to how much power it consumes.
ETH Price Analysis:
Since November 2021, the price of Ethereum has been declining and has fallen by an astounding 81%, falling from $4,868 to $880 in just 220 days. ETH has gained 130% in less than two months from establishing a bottom on June 18 at $880 to reaching a swing high of $2,031.
The price of Ethereum appears to have fallen sharply following this remarkable increase, pointing to the beginning of a second leg. This may be a result of the Merge announcement, which shocked the neighborhood a few months ago. Since that time, interest in ethereum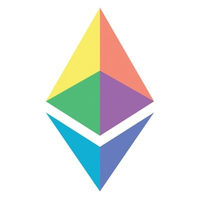 ethereum Blockchain NetworkTechnology




Followers : 0 View profile has soared.
As per technicals, Ethereum shows a change in sentiment from bullish to bearish as a result of a 25% decline between August 14 and August 20. In comparison to the swing low on August 10 at $1,656, this move resulted in a lower low of $1,524.
This development demonstrates that the bears are currently in charge and that the current recovery bounce is only a failed bullish effort. The next logical step is to get ready for the upcoming slump and find the ideal entry to start trading short.
Was this writing helpful?
No Yes