Ethereum
Ethereum Price At $2k- ETH Bull Run To Soon Find Its End, Claims Reports
The last couple of days have been extremely bullish for the crypto space, especially for the second largest cryptocurrency, Ethereum price. The lead altcoin has gained 6% in the last 24hrs and is now trading at $2,000.
In May, ethereum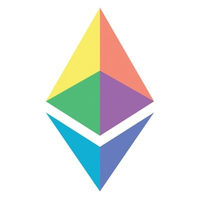 ethereum Blockchain NetworkTechnology




Followers : 0 View profile had dropped extensively along with Bitcoin and the other assets. However, things have turned around for ETH since July, as the currency has jumped around 100% in the last 40 days.
The reason behind such a surge is mainly The Merge upgrade scheduled for September 15-16, 2022. Thus, the bullish sentiment could continue till the upgrade, and maybe even after.
ETH Options interest Surpass That Of Bitcoin's
The glassnode
glassnode [email protected] On-Chain



Followers : 0 View profile reports reveal that the interest in ETH Options has surpassed that of the BTC Options- a phenomenon never seen till date.
As per the reports, ETH Options Open Interest is positioned at $6.6B whereas BTC Open Interest is at $4.8B. This might be because of traders who are betting big with call options due to the upcoming September merge.
On the contrary, reports from the derivatives market indicate that most of the market participants believe that this bullish momentum will find its end after the Merge. Meanwhile, one of the Glassnode analysts says that this might flip into a sell-the-news kind of situation.
September call options are presently increasing, which is affecting the put options, with Deribit data indicating a rebound to $2,200. Nevertheless, after the Merge update, the demand for call options might decline dramatically.
This indicates that market participants are eager to have more downward shieldings. This is to protect their holdings following a large rally in a short period of time.
Additionally, Ethereum co-founder, vitalik buterin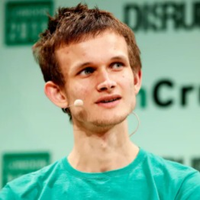 vitalik buterin co-founder at ethereum, Bitcoin Magazine Vitalik Buterin is a professional programmer and writer who is famous as the Co-Founder of Ethereum. Buterin along with Gavin Wood, Charles Hoskinson, Joseph Lubin, and Anthony Di launched Ethereum in 2014. He co-created Ethereum when he understood that he could construct a new, possibly enhanced version by iterating on the Bitcoin blockchain. He has been involved in the Bitcoin community since 2011, writing and co-founding articles for Bitcoin magazine. Vitalik linked Bitcoin to a calculator and a future blockchain to a smartphone and used the same method of improving the system's strength by making it more general purpose to blockchain network space. He was honored with the Thiel Fellowship Award in 2014 for bringing his innovative scientific and technical projects to reality, won the World Technology Network prize, Fortune 40 under 40 lists, and appeared on the Under 30 list of Forbes at the age of 23. EntrepreneurDeveloper/ProgrammerAuthor





Followers : 0 View profile believes that it will be interesting to watch how the Ethereum price will perform after the Merge event.
Was this writing helpful?
No Yes