Ethereum
Ethereum Offshoots On Horizon As Crypto Miners Pushback
The already challenging shift that the Ethereum blockchain is slated to go through soon, is about to receive a monkey wrench.
Ethereum is expected to undergo a major software upgrade called the Merge, as early as September. It is expected that the network will shift from using scores of computers, generally referred to as miners to more energy-efficient validators to order transactions. The change is not being embraced by everyone.
A rising number of factions are planning forks that will essentially continue to run the old version of Ethereum utilizing miners by copying the current software and making a few minor changes.
EthereumPoW is one of the efforts spearheaded by Hongcai "Chandler" Guo, formerly a large Ethereum miner in China and is not semi-retired and living near San Francisco. He revealed that a number of Chinese companies manufacturing Ethereum mining equipment – which certainly make them obsolete by the Merge – have asked him to start the forking effort.
"Everbody will get free money" when existing Ethereum holders receive new tokens if the blockchain is forked, said Guo in an interview. "Everybody will be happy."
Since the launch of bitcoin org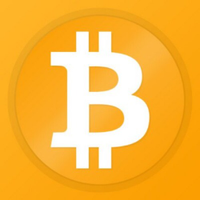 bitcoin org Event OrganiserTechnologyPayment solution




Followers : 0 View profile more than ten years ago, when factions struggled for control and direction of numerous blockchains, forks have been a staple of the cryptocurrency industry. Success levels for the spinoffs of Bitcoin Cash, Bitcoin Gold, and Bitcoin SV vary. Since splitting from Ethereum in 2016, there is already Ethereum Classic.
Analysts see numerous obstacles. In many situations, newly forked chains don't even have explorer tools that measure their usage or lack thereof. They also frequently lack support from app creators, advocates, and users.
Aidan Mott, intel manager at researcher Messari, said "most discussions around PoW Ethereum fork have been relatively short-sighted in scope," focused on a new token. "However, meaningful planning and research into supporting the ongoing logistics of a new network have been very light."
vitalik buterin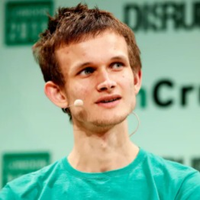 vitalik buterin co-founder at ethereum, Bitcoin Magazine Vitalik Buterin is a professional programmer and writer who is famous as the Co-Founder of Ethereum. Buterin along with Gavin Wood, Charles Hoskinson, Joseph Lubin, and Anthony Di launched Ethereum in 2014. He co-created Ethereum when he understood that he could construct a new, possibly enhanced version by iterating on the Bitcoin blockchain. He has been involved in the Bitcoin community since 2011, writing and co-founding articles for Bitcoin magazine. Vitalik linked Bitcoin to a calculator and a future blockchain to a smartphone and used the same method of improving the system's strength by making it more general purpose to blockchain network space. He was honored with the Thiel Fellowship Award in 2014 for bringing his innovative scientific and technical projects to reality, won the World Technology Network prize, Fortune 40 under 40 lists, and appeared on the Under 30 list of Forbes at the age of 23. EntrepreneurDeveloper/ProgrammerAuthor





Followers : 0 View profile , the co-founder of ethereum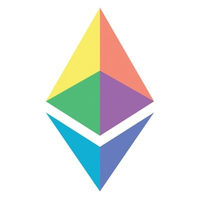 ethereum Blockchain NetworkTechnology




Followers : 0 View profile , at the Bidl Asia 2022 conference held in Seoul, South Korea, this week dismissed the forking efforts as adding little value and emphasized that they hardly provide any differentiation from existing blockchains.
"I don't expect Ethereum to really be significantly harmed by another fork," Buterin said in a webinar on Saturday. "In general my impression from pretty much everyone I talk to in the Ethereum ecosystem is they have been completely supportive of the proof-of-stake effort and the ecosystem has been quite united around it."
However, Guo claimed to have a team of 60 developers working on a fork, which would necessitate modifications to the current software to get rid of the menacing-sounding difficulty bomb, a software feature intended to force the switch from the current proof-of-work system to the new validator-based proof-of-stake (PoS) system (PoW).
The best course of action seems to be in doubt. Guo claimed that Galois Capital, a hedge firm, hasn't contacted despite their predictions of a fork.
According to a message sent to bloomberg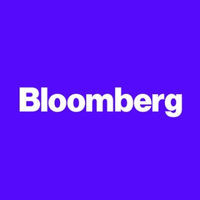 bloomberg MediaConglomerate company



Followers : 0 View profile , all forked proof-of-work Ethereum currencies will be supported by crypto entrepreneur justin sun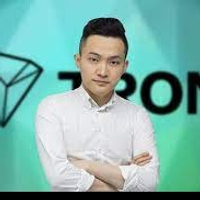 justin sun founder at tron Justin Sun is the founder of Tron and CEO of BitTorrent. He has become quite possibly the most renowned figure in the blockchain space, known for his intricate advertising strategies. He is an ambassador, Permanent Representative of Grenada to the WTO, and a Geneva-based Chinese-Grenadian negotiator, business visionary, an business chief. He holds a graduate degree in East Asia studies from the University of Pennsylvania and a B.A. in history from Peking University. He studied at Human University and turned into the cover figure of Yazhou Zhoukan in 2011 and Davos Global Youth Leaders in 2014. In 2015 he was named CNTV's most essential new business person and was named in Forbes China 30 Under 30 from 2015 through 2017. He put the record-breaking $4.6 million bid to have a private lunch with Berkshire Hathaway CEO Warren Buffett in June 2019, before dropping it to a far-reaching surprise. The lunch with Buffett ultimately happened in January 2020. On 11 March 2021, Sun was the underbidder on the notable $69M auction at Christie's New York of the Beeple non-fungible token (NFT) assortment Everyday: the First 5000 Days. In October 2021, Sun took part in a $65 million financing round in Animoca. In December 2021, Sun declared he was the victor of the New Shepard closeout with a bid of $28 million to be the principal paying traveler to fly on the Blue Origin vehicle in July 2021. He couldn't fly on this July 2021 mission because of a booking struggle. Anyway, he bought (probably with the $28 million sale bid, which he paid to Blue Origin in 2021) secretly a full trip of New Shepard for him and expects to choose five different members to fly with him into space in late 2022. In December 2021, Justin Sun resigned as the CEO of TRON to turn into a negotiator for Grenada. EntrepreneurInvestorCrypto and Blockchain ExpertChief Executive Officer



Followers : 0 View profile Poloniex exchange. Tron, the blockchain Sun built, already employs proof-of-stake.
"Proof-of-work is essential to Ethereum," since it's very reliable, Sun said. "For PoS smart platform, we have Tron."
The only option for miners to continue working might be to endorse a fork. They will have to decide whether to maintain lesser chains like Ethereum Classic, repurpose equipment, or sell their machines after the Merge. Hive Blockchain Technologies Ltd. announced on Friday that it will think about mining Ethereum Classic instead.
"We generally support anything that pays us well, that we can get behind," said Chris Kyle, of Flexpool, which helps many small miners to support Ethereum. While he notes he hasn't seen any strong proposals yet, that doesn't mean a fork won't take off, he said.
"One thing I will note is that crypto tends to be pretty illogical," Kyle said. "Many networks/coins have little actual value, it's all speculation. So a successful fork would likely need someone/something famous behind it, if they get that — then it's possible."
Many businesses will probably adopt a wait-and-see attitude. Taylor Monahan, who is currently the global product lead at the cryptocurrency wallet MetaMask, led the development of MyEtherWallet in 2016, even though it had earlier said that it wouldn't support the ethereum classic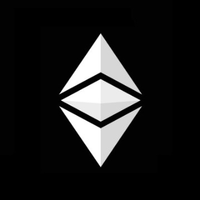 ethereum classic Smart Contracts



Followers : 0 View profile fork. The company quickly changed its mind.
"With all the things we had happen back then, I'd never say that today," Monahan said, adding that MetaMask would have to weigh whether to support another forked token. "If there's an opportunity for someone somewhere to make a boatload of money, it will probably happen."
Was this writing helpful?
No Yes