Ethereum
Ethereum (ETH) Price Could Decouple from Other Crypto Assets Post-Merge – Chainalysis
The Ethereum Merge is closer than ever and is set to take place next week. The mainstream outlets are eyeing the merger, describing it as a "major overhaul" that may escalate crypto adoption across the market or trigger panic in the market if it falls.
Crypto Analytics firm, Chainalysis, hints that ETH could decouple from other cryptocurrencies post Merge as its staking rewards could make it similar to bonds or commodities. The staking yields will potentially drive strong institutional adoption.
In a September 7 report, the firm mentioned that the upcoming ethereum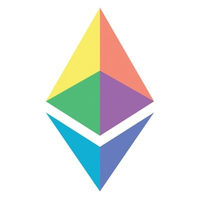 ethereum Blockchain NetworkTechnology
upgrade would introduce institutional investors to staking yields similar to certain instruments such as bonds and commodities, while also becoming much more eco-friendly.
The report stated that ETH staking is expected to offer a 10-15% yield annually for stakers. This will make ETH an "enticing bond alternative for institutional investors" considering that treasury bond yields offer less.
"Ether's price could decouple from other cryptocurrencies following The Merge, as its staking rewards will make it similar to an instrument like a bond or commodity with a carry premium."
As per Chainalysis data, the number of institutional ETH stakers, i.e. those with $1 million worth of ETH staked or more, has been steadily increasing. The number made a jump from under 200 as of January 2021 to around 1,100 as of August this year.
The Analytics firm also noted that if this number increases at a faster rate post the Merge, it would validate the hypothesis that institutional investors "do indeed see Ethereum staking as a good yield-generating strategy."
The Chainalysis report also gave a tip for ETH to draw in more retail and institutional traders after the Merge, as the upcoming upgrade will make staking an extremely attractive investment tool.
Meanwhile, the ETH that is currently staked is locked up in a smart contract that cannot be withdrawn from until the Shanghai upgrade comes around 6 to 12 months after the Merge sustains.
The staked ETH market is currently illiquid, resulting in some staking service providers offering synthetic assets that represent the value of the staked Ether. However, as per the firm, the drawback is that "those synthetics don't always maintain a 1:1 peg."
The report mentions, "the Shanghai upgrade will allow users to withdraw staked Ether at will, providing more liquidity for stakers and making staking a more attractive proposition overall."
Another highlight of the report says that the Ethereum blockchain.com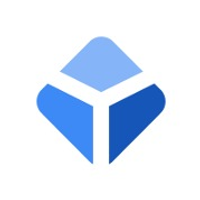 blockchain.com Crypto trading and Information
proof-of-stake transition will bring down its energy consumption requirements by as much as 99% following the upgrade, as per the Ethereum Foundation.
"The switch to PoS will also make Ethereum more eco-friendly, making investors with sustainability commitments more comfortable with the asset. This especially applies to institutional investors."
ConsenSys, founded by Ethereum's co-founder joseph lubin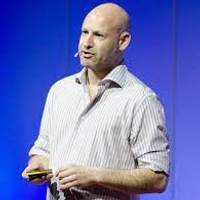 joseph lubin founder, ceo at ConsenSys Joseph Lubin is known as a Canadian-American entrepreneur. He has founded and co-founded several companies. In early 2014, he was a co-founder of Ethereum and served as a chief operating officer of Ethereum Switzerland GmbH, a company working to extend the capabilities of the type of blockchain database first popularized by Bitcoin. He afterward founded a decentralized Blockchain production studio named ConsenSys in 2015. It was used to develop software mainly for the Ethereum blockchain system. And also provides decentralized software services to companies. It is currently in the process of building the "ideal" crypto wallet, as it plans to merge the technology behind Mycrypto and MetaMask wallets. He is a champion of blockchain gaming and the concept of play-to-earn and learn-to-earn games. So we can assume that more innovations can come out of ConsenSys this year in terms of gaming and NFTs. He has served many jobs and gained experiences from them, such as CEO and founder at ConsenSys at Brooklyn, New York, United States, co-founder at Ethereum, CEO at SyNerGY Music, Director, New York office at Blacksmith Technologies, VP Technology, private wealth management division at Goldman Sachs, Research Scientist, Software Engineer at TOMANDANDY. An automated music composition, artificial neural networks. And so on. [email protected] EntrepreneurInvestorChief Executive Officer
, also published a similar report this week, analysing the "impact of the Merge on Institutions."
The report entails similar sentiments regarding ETH staking rewards and environmental sustainability that has been attracting institutions. It also highlights the importance of the PoS Ethereum chain "producing stronger security guarantees for institutional investors" along with ETH's potential to become a deflationary asset.
"Reduced ETH issuance and increased burns will systematically reduce ETH supply — putting deflationary pressure on ETH, thereby alleviating institutional concerns of token price dropping to zero, and increasing the likelihood of an increase in value."
The Event Of The Year: The ETH Merger
The Ethereum blockchain's Merge is officially underway. It will likely kick in sometime between September 13 to 16. On Tuesday, the Bellatrix upgrade, the network's final "hard fork" before the Merge, was activated, marking the beginning of Ethereum's long-awaited transition from proof-of-work (PoW) to proof-of-stake (PoS).
According to the Ethereum Foundation, the Merge will bring down the network's energy usage by 99.95% and set the stage for further improvements to its core infrastructure. The next steps on Ethereum's roadmap include improving fees and transaction speeds via sharding and rollups.
The price of ether (ETH) was $1,628.69 at the time of writing, up by 4.56% over the past 24 hours.
Was this writing helpful?
No
Yes