Ethereum
CEO of Real Vision Raoul Pal Presents Potential Roadmap For Ethereum!
With a $21.5 billion trading volume, Ethereum is at its highest position in several months at the moment and has recently seen a spike in interest and amazingly, that is a gain of about 25% in the last 24 hours. One of the rare cryptocurrency success stories in recent weeks has been Ethereum as the market has seen a decline in the majority of cryptocurrency tokens over the past few weeks.
Raoul Pal, the CEO of real vision podcast network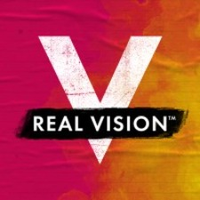 real vision podcast network [email protected] Media


Followers : 0 View profile , is presenting a potential roadmap for ethereum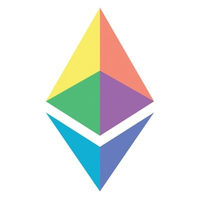 ethereum Blockchain NetworkTechnology




Followers : 0 View profile , the top smart contract platform (ETH). According to raoul pal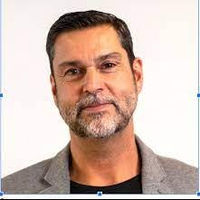 raoul pal co-founder and ceo at real vision Raoul Pal is co-founder and CEO of Real Vision. Real Vision was founded in 2014 and is a video platform that seeks to focus on its surrounding atmosphere and finance. The paid-membership stage includes a variety of content, including interviews and composed content, with the, generally speaking, available measure of content on the stage subject to the membership level picked. Before that, he worked with Goldman Sachs and GLG Partners. He also founded a research publication called Global Macro Inventor in 2005. Which also requires payment for access on a membership basis. In 2022 he recognized that the crypto space began with a single blockchain-based asset. He saw the sector turning into a giant web of companies with massive amounts of capital flowing in the industry, which naturally has provided more conversational points of intersection with mainstream finance- as crypto continues on its upward path, gaining overall market cap and public attention. He acts as a bridge between crypto and traditional finance for mainstream people, helping them understand crypto and its potential impacts on the world- which could further crypto industry adoption. The crypto space started with a solitary blockchain-based resource - BTC. Ensuing years saw the area transform into a giant web of parts with huge measures of capital streaming into the business, which normally has furnished more conversational places of convergence with standard money - making Pal an eminent wellspring of understanding, given his standard monetary ability and crypto information. EntrepreneurEconomistMarket Analyst




Followers : 0 View profile , the majority of traders are holding at low volumes in search of entry points with lower entry costs.
Will Inflation Decline in the Coming Months?
The "bigger battle," according to the former Goldman Sachs executive, will start when ETH reaches $2,300 and is "the trend channel." He believes that, in the majority of cases, corrective channels like this don't break on the first try and correct severely into the range first, although that won't likely happen for a few weeks.
"I still think the path of pain is higher as most participants are still underweight and looking for lower entry points. Most people expect a failure in this zone of resistance…"
According to Pal's macroeconomic viewpoint, inflation will considerably decline during the next 18 months. He says that commodity inflation is quickly fading into history (let's see in the next cycle).). Rent increases, mortgage sticker inflation, and other trailing indicators will all eventually slow down as the economy weakens.
"My view is that inflation may well be negative in 18 months' time. Same as 2008. YoY comps get really, really, really hard in a year's time. Bonds are still the wrong price, even if the Fed follows lagging data. The 2's 10's swaps yield curve is now most negative since data began."
Was this writing helpful?
No Yes