Ethereum
Beware Traders! The Ethereum Merger Could Set Off A Short-Term Price Plunge
Today, i.e., September 7th, the crypto market crashed to a large extent. Bitcoin, especially, dropped to the $18,000 price range and Ethereum price lost nearly 10% in the last 24hrs.
At the time of publication, Bitcoin is changing hands at $18,761 after a fall of nearly 6% in the last 24hrs.
For the last two weeks, Bitcoin and Ethereum have been struggling to trigger some bullish momentum for a positive run after maintaining above $19,000 and $1,600, respectively. Even the hype around the Merge has failed to push Ethereum's price- which indicates just how intense the market crunch is, at the moment.
On the other hand, most of the market participants are taking advantage of ETH's price plunge by accumulating more and more currencies. This is because investors are of the opinion that the market fall is an opportunity to buy currencies that would be profitable in the future once the Merger is completed. The Merger is scheduled to be completed by mid-September.
Ethereum Price To Surge Soon?
The merger will transform the Ethereum network from a proof-of-work (PoW) to a proof-of-stake (PoS) consensus mechanism. Also, once the merger is done, it is anticipated that the Ethereum price will hit a target of $2,000.
In a new video, analyst Jason Pizzino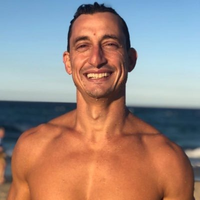 Jason Pizzino Jason Pizzino [email protected] InvestorMarket Analyst
informs his 275,000 followers on YouTube that the Ethereum Merger will set off a short-term price plunge. The analyst claims that there are high chances that the Merge will have a negative impact and hence, the market participants should be prepared for it.
Furthermore, the ETH price might hit the resistance at $1,700, but if the currency fails to move beyond that level, the currency will be in a bad state. Here, Jason warns that Ethereum might form a lower top.
At the time of writing, Ethereum is changing hands at $1,531 after a pullback of 8.15% in the last 24hrs.
Was this writing helpful?
No
Yes