Ethereum
12 Hours For Ethereum Merge! ETH Price to See Huge Selling Pressure Dropping To This Level
The ethereum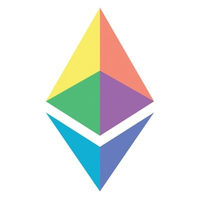 ethereum Blockchain NetworkTechnology




Followers : 0 View profile merger is set to be completed within a few hours from now, and there are speculations that once the merger is completed, ETH will decline. This is because more traders are opting to short derivatives and several experts fear that this will lead to a 'buy the rumor, sell the news kind of event. This means that people hype up a certain event in order to raise the prices and then, soon after, sell their gains- leading to massive crashes.
At the time of publication, Ethereum is changing hands at $1,591 after a fall of 8.59% in the last 24hrs. Bitcoin has dropped by 10.79% in the last 24hrs and is trading at $20,154.
Positive Impact To Take Time
As per lark davis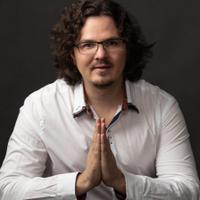 lark davis host at lark davis Lark Davis is a New Zealand-based online content creator who makes movies about Bitcoin and cryptocurrency in general. On his YouTube channel, Lark shares tips, and recommendations based on his expertise and years of experience as an investor. He grew up on a modest organic farm, reading and fantasizing about space travel while pretending to be Indiana Jones." Lark mixes his political science education, critical thinking abilities, and brilliant sense of humor to develop content that examines blockchain solutions for the corrupted world. Through the Revue platform, He also offers a weekly newsletter dubbed "Wealth Mastery" on a subscription basis for $9.75 per week or $39 per month. Wealth Mastery is a study report aimed at bitcoin investors that comprises the following weekly elements, according to the official signup page. He also hosts the Kajabi platform to provide the following online courses to help potential new cryptocurrency investors. The webinar is free to attend, however, the basic course costs USD 99 to enroll. Even though the fact that He started his YouTube channel in October 2009, he just began regularly posting crypto videos in 2017 under the moniker "The Crypto Lark." The YouTube channel has over 486,000 followers and has received over 51 million views as of this writing. It features bitcoin and altcoin news, interviews with other investors, and general cryptocurrency conversations. EntrepreneurInvestorHost


Followers : 0 View profile , a popular influencer and trader, the upcoming Ethereum merger is actually a bullish event as this will lead to a huge drop in ETH's energy consumption. However, he claims that this needs time, hence, 'sell the news' might occur and pull back the price.
This perspective has been popular in the crypto space of late. Several analysts anticipate that the ETH merger will definitely be beneficial, but the positive effects will take time to properly reflect. However, there are a few key factors that the merger fails to look into, like the waiting time and the high gas fee. vitalik buterin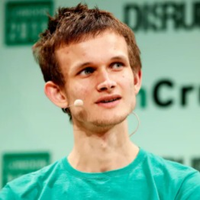 vitalik buterin co-founder at ethereum, Bitcoin Magazine Vitalik Buterin is a professional programmer and writer who is famous as the Co-Founder of Ethereum. Buterin along with Gavin Wood, Charles Hoskinson, Joseph Lubin, and Anthony Di launched Ethereum in 2014. He co-created Ethereum when he understood that he could construct a new, possibly enhanced version by iterating on the Bitcoin blockchain. He has been involved in the Bitcoin community since 2011, writing and co-founding articles for Bitcoin magazine. Vitalik linked Bitcoin to a calculator and a future blockchain to a smartphone and used the same method of improving the system's strength by making it more general purpose to blockchain network space. He was honored with the Thiel Fellowship Award in 2014 for bringing his innovative scientific and technical projects to reality, won the World Technology Network prize, Fortune 40 under 40 lists, and appeared on the Under 30 list of Forbes at the age of 23. EntrepreneurDeveloper/ProgrammerAuthor





Followers : 0 View profile , Ethereum co-founder has claimed that his team has planned a four-phase plan to tackle such issues.
Was this writing helpful?
No Yes