Breaking News
Breaking! Binance To Finally Acquire FTX To Resolve Liquidity Crunch
Recently, Binance has signed a letter of intent to acquire its rival crypto exchange giant FTX. FTX may make a bullish recovery from the mud of its native token FTT's dump situation through this acquisition.
A lengthy public war of words between two cryptocurrency exchange giants may come to an end as Binance is now all set to acquire its rival FTX.
The cryptocurrency sector has witnessed a profound impact of the current turmoil caused by the leaked balance sheet of Sam Bankman-Fried (SBF) owned trading platform Alameda Research.
The balance sheet claimed that all assets of the trading firm owned by FTX are locked with FTT tokens which are worth around $3.2 billion, which may result in another crypto market crash after the historical impact of Terra's LUNA crash in May.
End Of War After Binance's Acquisition of FTX!
Following the recent news from Binance's CEO changpeng zhao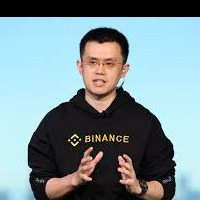 changpeng zhao founder and ceo at Binance Changpeng Zhao is the Founder and Chief Executive Officer at Binance.His contribution to the enhancement of Binance made the platform world's largest cryptocurrency exchange since its inception in 2017. Zhao launched the blockchain network Binance Smart Chain which has made a remarkable contribution to the development of the decentralized finance ecosystem. Whereas in 2019, he launched Binance's US affiliate, Binance.US. He is commonly known as CZ, a Chinese-Canadian Business Executive who has been ranked 113th richest in the globe as of 2022. In the past, he founded Fusion Systems, a trading system for brokers famous for some of the fastest high-frequency trading systems for brokers. Zhao has served as a member of the team that developed Blockchain.info and played the role of Chief Technology Officer of OKCoin, a secure cryptocurrency exchange platform for Bitcoin, Ethereum, Dogecoin, and other crypto assets. EntrepreneurInvestorChief Executive Officer
about selling off FTX's native token FTT holdings, Sam Bankman-Fried reached out to Binance for help to recover from the current situation as the founder is looking for multiple ways to save FTX from a death dance.
Recently, Bankman-Fried tweeted, "We have come to an agreement on a strategic transaction with Binance for FTX.com. Our teams are working on clearing out the withdrawal backlog as is. This will clear out liquidity crunches; all assets will be covered 1:1. This is one of the main reasons we've asked Binance to come in."
Following this, binance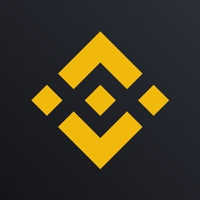 binance [email protected] Centralised Exchange
responded positively as CZ issued his statement regarding the acquisition of ftx exchange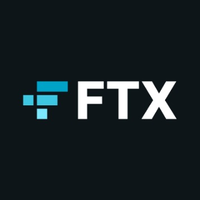 ftx exchange Centralised Exchange
.
According to him, Binance is ready to help out FTX over its 'significant liquidity crunch' and signed a non-binding letter of intent to acquire FTX, which came as a surprising twist amid the current drama of the FTT token.
CZ said, "To protect users, we signed a non-binding LOI, intending to fully acquire FTX and help cover the liquidity crunch. We will be conducting a full DD in the coming days."
However, the total value of the deal is not disclosed yet. FTX may be finally in a safe hand as SBF finds a sigh of relief by saying,
"I know that there have been rumors in media of conflict between our two exchanges, however Binance has shown time and again that they are committed to a more decentralized global economy while working to improve industry relations with regulators. We are in the best of hands."
FTX Finally Goes Into Safe Hands
FTX founder Sam Bankman-Fried said, "A huge thank you to CZ, Binance, and all of our supporters. This is a user-centric development that benefits the entire industry. CZ has done, and will continue to do, an incredible job of building out the global crypto ecosystem, and creating a freer economic world."
The acquisition of FTX by Binance is a huge surprise for the crypto industry amid CZ's continuous dumping of FTT tokens. Following the acquisition, the FTT token is almost up by 40% in the last 30 minutes, a significant change after a deadly rally over the previous three days.
The acquisition is anticipated to take out FTX from the mud of the current bearish rally; however, the crypto exchange giant will remain independent of Binance.
Was this writing helpful?
No
Yes