Blockchain
Key Sectors Being Revolutionized By Blockchain
Blockchain technology is finally beginning to make tangible gains in mainstream culture as the utility of its use-cases grows ever more apparent to the general public. Yet, like any emergent technology, there are specific applications where its adoption can exert an outsized impact. Many established sectors have had to make do with inferior formats and protocols, due in large part to the fact that nothing that has come before offers an equivalent level of security or accessibility. While it's reasonable to assume that, before long, blockchain.com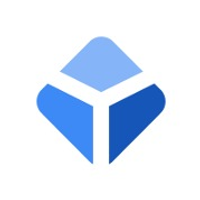 blockchain.com Crypto trading and Information
technology, crypto-currencies and NFTs will integrate themselves with most market sectors, this process is already well underway in the following examples. If we want to take a look at the future of how these technologies will impact global society, we need look no further than these pioneering industries.
Gaming
We are witnessing the games industry enthusiastically adopt blockchain technology, though this process is still in the early stages. Andrew Wilson, CEO of EA, has emphatically stated that NFTs are the future of the games industry. The buzz around NFTs in games is widespread, so much so that many studios are actively incorporating NFTs as a thematic element into their games. This can be seen in evidence across the wider industry, with NFT Megaways, a popular online slots title from industry mainstay PokerStars Casino, valorizing the arrival of tokens on the scene, and rumors of ex-Call of Duty: Warzone and Halo: Infinite developers building a new FPS centered on the concept of Non-fungible Tokens. This is one craze that shows no sign of slowing down. 
Early trials of actually integrating NFTs with headline games have thus far been mixed, however, with poor implementation leading to critical backlash in certain situations. Yet it's easy to see how, when used effectively, NFTs can add a dynamic and engaging new dimension to games. For one, rare items in games already exist, and often give rise to illicit real-money marketplaces due to players looking to acquire these second-hand. Bringing blockchain into games is one means of legitimizing a process that is already taking place, providing greater financial protection and security to gamers in the market for these items.
Sports
To date the great success story we can point to with respect to blockchain's ongoing mainstream adoption is that of NFTs. Non-Fungible Tokens have become a leading trend in the tech and consumer sectors, and are increasingly impacting wider culture through the popularity of high profile and exclusive NFT collections such as the Blind Ape Yacht Club. Yet perhaps the greatest impact NFTs have had so far is in the realm of sports merchandising. Following the runaway success of NBA Top Shot, an NFT collectible store created in a collaboration between the NBA and blockchain industry leaders dapper labs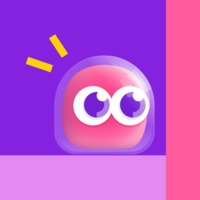 dapper labs [email protected] Fintech Solution
, the case for minting tokens of historic sporting events has been successfully made.
The global sports merchandising and memorabilia industry is thought to be worth something in the region of $26 billion a year, and the arrival of sports NFTs is leading some analysts to project that this sector may grow to $200 billion by 2032. Rare NFTs of historic sporting events are already increasing markedly in resale value. As this market matures, we can expect to see advocates of these platforms investing in present-day NFTs, banking on increasing value over time.
Investment
Another major area where blockchain tech is gaining a lasting foothold is in the investment sector. Perhaps the most obvious example of this is through art investment, with the secure and encrypted nature of the blockchain making it an ideal fit for speculation on futures. Crypto also represents a dynamic means of directing investment funds to start-ups deemed too high risk for more conservative finance sectors to touch. This points to the ways in which this technology has historically positioned itself as an intrinsic challenger to the status quo of fiat markets and will continue into the future. Furthermore, as major coins such as Ethereum continue to stabilize long term, lower risk investments will also become increasingly viable.
Disclaimer: This is a guest post. Coinpedia does not endorse or is responsible for any content, accuracy, quality, advertising, products, or other materials on this page. Readers should do their own research before taking any actions related to the company.
Was this writing helpful?
No
Yes