Bitcoin
Will The Huge Dump Of GBTC Impact Bitcoin Price? This Is How BTC Is Going To React Next
As the current adverse market sentiments have pushed GBTC's price to the bottom range, it lures investors into buying GBTC in the dip.

Through a massive inflow of investment to GBTC, Bitcoin may witness buying pressure, which can take the BTC price to new highs.
The last two weeks have been a nightmare for the entire crypto space as crypto investors were forced to liquidate their massive holdings in FUD after Sam Bankman-Fried's FTX collapsed.
The ftx exchange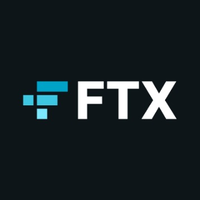 ftx exchange Centralised Exchange
meltdown has raised concerns regarding bitcoin org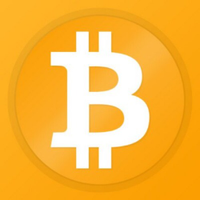 bitcoin org Event OrganiserTechnologyPayment solution
tied assets and ETFs as institutional investors continue to dump their positions.
Holdings of Grayscale's Bitcoin Trust (GBTC) have been significantly liquidated amid the market turmoil, making a perfect opportunity for other crypto firms to buy the dip and push Bitcoin's price upward.
The crypto market is embroiled in the recent bankruptcy filing by FTX as investors face less confidence in buying the dip, causing leading assets like Bitcoin to tumble near its bearish consolidated zone.
Digital Currency Group Boosts GBTC Purchase!
GBTC, which provides users with exposure to Bitcoin without any direct investment, has sharply fallen amid the FTX's collapse. GBTC has made a record 43% discount (worth $10.57 billion) to the underlying asset Bitcoin's price.
GBTC is significantly linked with BTC price as the world's largest Bitcoin ETF controls 3% of the total Bitcoin circulation; hence, the fluctuation in GBTC's price moves closely with Bitcoin's price.
However, several investment firms see the downfall of GBTC amid the market crash as an excellent opportunity to bring a bullish wave to their portfolios by accumulating GBTC at a discounted rate.
In fact, Digital Currency Group (DCG), a crypto investment firm that is the parent company of Grayscale, rushes in a hurry to fill its bags with GBTC as its price experienced a sharp drop after a massive selloff by 3AC and BlockFi.
A prominent market analyst, Joe Consorti, said, "3AC dumped 100% of its bags. BlockFi dumped 100% of its bags. DCG is the largest holder of its subsidiary's bitcoin trust."
However, DCG is not the only one to enjoy the dip and take advantage of the lucrative discount to Net Asset Value (NAV) as cathie wood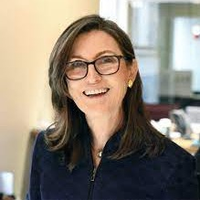 cathie wood founder and ceo at ark invest Cathie Wood was born on November 26, 1955, in Los Angeles, her father served in the British army and the united states air force as a radar system engineer. In 1981 she graduated summa cum laude from the University of Southern California, with a bachelor of science degree in finance and economics. One of her professors was economist Arthur Laffer, who became Wood's mentor. In 1977 she got a job as an assistant economist at Capital group, via her mentor Arthur Laffer. Where she worked for three years. Then she moved to New York City to take a job at Jennison Associates as chief economist, analyst, portfolio manager, and managing director. She worked there for 18 years. In 1998, she along with Lulu C. Wang co-founded Tuelo capital management, a hedge fund based in New York City. She began her career at AllianceBernstein in 2001 as the chief investment officer of global theme strategies, a position she held for 12 years. After her idea for actively managing exchange-traded funds based on disruptive innovation was deemed too risky by alliance Bernstein, she left the company and founded Ark of the covenant. ARK's first 4 ETFs were seeded with capital from Bill Hwang of Archegos Capital. She was chosen for the inaugural Forbes 50 Over 50 list in 2021, which includes entrepreneurs, leaders, scientists, and innovators over the age of 50. EntrepreneurChief Executive OfficerChief Information OfficerEconomist
Ark Investment Management scooped up 588,586 more GBTC shares (~$5.4 million) as the CEO looks optimistic about its future price.
Joe further states that the main motive behind this extreme accumulation of GBTC is to minimize the impact of institutional-level selling pressure and accelerate its NAV to sell at a high price and exit the market at an overwhelming profit.
GBTC To Act As A Painkiller For Bitcoin
Nevertheless, the best strategy to overcome the current market situation and cover losses is accumulating more shares at a discounted price.
Moreover, a famous strategist, JPMorgan, outlined a deep correlation between GBTC and BTC as massive investment inflows in BTC's ETFs have significantly pulled Bitcoin's price from a bearish zone.
Simply put, investors' interest in GBTC is a catalyst for Bitcoin's bullish trend.
At the time of writing, Bitcoin trades at $16,649 with no sign of improvement in the price chart.
However, the recent GBTC purchases may build a slight buying pressure for BTC, pushing its price to the immediate resistance level of $17K.
The Balance of Power initiated a slight upward retracement to 0.23 but still trades in a negative region which signals an extended range-bound area.
However, the macro conditions are now improving, and it may facilitate BTC to pave its way to a bullish road soon.
To overcome its current bottom range, BTC needs to trade above $17K and break its Bollinger band's upper limit at $18.5K.
However, things can change if GBTC fails to impact BTC price and a drop below the support region of $16K for BTC may lead to a sharp decline to $14.5K.
Was this writing helpful?
No
Yes