Bitcoin
Will Bitcoin (BTC) Price Drop To $15K In September? Here's What Analyst Says
A closely followed crypto analyst and trader, tone vays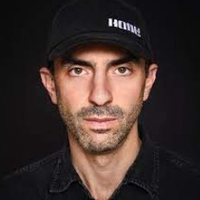 tone vays founder at The Financial Summit Tone began his career on Wall Street about ten years ago as a risk analyst at Bear Stearns before moving on to JP Morgan Chase as a vice president during the 2008 financial crisis. Economic Trends, Trading, and Risk Analysis are his areas of competence. He has been highly active in disseminating the relevance and usefulness of this technology as it helps promote economic independence since being involved in the Crypto Currency ecosystem in early 2013. He has appeared in documentaries such as Magic Money and Bitcoin - Beyond the Bubble. He is currently an independent content creator who focuses on smart economics and money on ToneVays.com and his YouTube channel. Vays previously worked at JPMorgan Chase as a senior vice president. He has, however, spent the majority of his time dealing with cryptocurrencies since his leave. Vays is currently widely regarded as one of the industry's leading commentators, as evidenced by the fact that his YouTube podcast 'CryptoScam' has over 75K followers. ConsultantVice PresidentOrganizerMarket Analyst
, has put forth his bullish predictions for Bitcoin, stating that the cryptocurrency will see a huge move in the coming days.
In a new video, the analyst in his recent youtube video that bitcoin org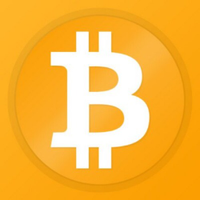 bitcoin org Event OrganiserTechnologyPayment solution
technical indicators are currently on a high interval chart and are currently indicating a negative trend.
As per the analyst, the weekly chart is not on a good run as, along with the red star candle, the weekly moving candle is completely under all three moving averages. He feels this is bad because the currency is below the 200-weekly moving average too.
Next, Vays talks about the momentum reversal indicator (MRI) and uses this as an indicator to understand the changes that are seen in the trading pattern.
While pointing toward the daily chart, the strategist claims that the present pattern that is seen in Bitcoin is similar to that of May and June, where the currency witnessed a fall from $30,000 to below $20,000.
Furthermore, the analyst calls this a "gray zone of accumulation" because the consolidation that occurs at the bottom level is where the price declines. As per Vays, we are likely to see a consolidation phase once again.
Then, he states that if there is a bounce at $19,000, Bitcoin will see a capitulation at the $15,000 area.
At the time of publication, Bitcoin is changing hands at $20,409 after a surge of 2.94% over the last 24hrs.
Was this writing helpful?
No
Yes