Bitcoin
When Will The Bearish Pressure On Bitcoin Ease?
This week, the crypto market seems to have gotten off on the right foot as the major assets are signaling green. However, they are still trading much lower than their key price levels.
Bitcoin has lost its grip over the crucial $23,000 price point and is currently trading just above the $21,000 price area. This negative price action has brought down the entire crypto space as well, with more analysts and traders assuming a bearish stance on the asset.
JP Morgan CEO, Jamie Dimon, on a recent conference call, interacted with his top clients and warned them about several terrible days ahead. This has increased panic in the space as the US economy is already facing a recession-like situation with increased inflation rates.
Dimon is of the opinion that there is a 20% to 30% chance of a mild recession occurring; the probability of a severe one is significant because of the federal reserve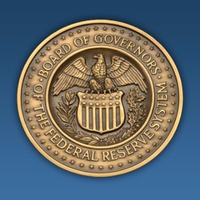 federal reserve Multinational Investment Bank



Followers : 0 View profile increasing interest rates.
Whenever there is a quantitative measure of the macroeconomic perspective, it suggests that the US economy will face "something worse" than a recession.
This isn't only his perspective. The president of the World Bank, David Malpass, is on the same page as he believes if the situation worsens, the stagflation could continue for several years. However, he then claims that the situation might improve only if there is an increase in supply.
Bitcoin Price At $300,000 In 2yrs?
However, some are putting a positive spin on the current situation.
skybridge capital
skybridge capital PR & Marketing


Followers : 0 View profile , an investment management company, has an opposite approach toward Bitcoin's price action. founder, anthony scaramucci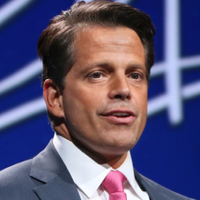 anthony scaramucci founder at skybridge and salt Anthony Scaramucci is an American financier who later served as white house director of communications. He began his career at Goldman Sachs in 1989, in the investment banking division. In 1993, he became vice president of the bank's private wealth management division.in 1996 he left Goldman and Launched oscar Capital Management with his colleague Andrew Bouchard. In 2005 he founded sky bridge capital, a global alternative investment firm. He is the chairman of the sky bridge Alternative Conference, or the "SALT" Conference launched in 2009. He received the Ernst & Young Entrepreneur of the year award in the financial Service Category, and in 2016 he was ranked 85 in Worth magazine's "power 100: The 100 most powerful people in global Finance. He along with restaurateur Eytan Sugarman and financier Nelson Braff founded the Hunt & fish club steakhouse and seafood restaurant in New York City. In 2017 he launched an online media venture called the Scaramucci Post. EntrepreneurChairmanHost



Followers : 0 View profile , claims that Bitcoin will see an immense bull rally in the next 12 to 24 months and will hit a target of $300,000.
He urges investors to trust the flagship currency and not give up on their holdings; instead, they should be patient and hold for the long term.
Another crypto analyst, anonymously known as Bleeding Crypto, stresses the fact that the Bitcoin price has always witnessed a pull-down in September. As per the analyst, the trend started in 2018. Hence, the bearish pull is yet to see its end, but better days lie ahead.
Was this writing helpful?
No Yes