Bitcoin
Top Reasons Why Bitcoin (BTC) Price Might Enter Bullish Trend in October
The two largest cryptocurrencies by market cap, Bitcoin and Ethereum, both have surged nearly 4%. Yet both the currencies are still below their key resistance level of $20,000 and $1,400 respectively.
At the time of publication, Bitcoin is selling at $19,519 after a surge of 4.22% over the last 24hrs and Ethereum is trading at $1,341 with a jump of 4.55% in the last 24hrs.
Meanwhile, one of the popular crypto strategists and traders is considering Bitcoin's previous price action and claims that the currency will have a bullish price action for October.
The analyst who is anonymously known as kaleo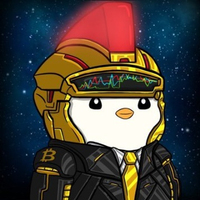 kaleo co-founder at LedgArt Kaleo EntrepreneurInvestorMarket Analyst
, informs his 535,900 admirers over Twitter that Bitcoin is about to enter the much-needed bull run soon. He says that the month of September has been one of the worst, but he believes October to be a silver lining for BTC.
As per most market experts, September month has always been a bearish month for Bitcoin. However, Kaleo feels that the upcoming month will attract some positive gains.
The main reason for a positive October will be the increased Bitcoin adoption and high growth.
Bitcoin Price Down By 75% From ATH
When Bitcoin's all-time high of $69,000 is considered which was hit in November 2021, Bitcoin has dropped nearly 75% of its value. The strategist also tries to give a yearly decline rate chart starting from 2011-12 where Bitcoin dropped 94% and ends it with 2021 and present as BTC plunged by 75%.
However, the analyst also warns that Bitcoin's lower levels might be just around the corner, but the currency with the highest market cap might not see much of a downward trend.
Kaleo wraps up his analysis with a statement that it's not advisable to rely much on the previous price trends as it doesn't guarantee future price action.
Was this writing helpful?
No
Yes