Bitcoin
Tim Draper Predicts Bitcoin To Spike 1,090% In the Next Six Months – Here Is The Target
Tim Draper has recently claimed in Web Summit that Bitcoin, will hit $250,000 by 2023.

Bitcoin believes that women have the capability to expand Bitcoin adoption.
After Bitcoin struggled to move past $20,000, recently a few days ago the King currency captured its crucial price area. Now with the latest move Bitcoin price has even regained its next significant area of $21,000.
At the time of reporting, Bitcoin is selling at $21,316 with a surge of 3.46% in the last 24hrs and 2.02% in the last seven days.
Meanwhile, the American venture capitalist and founder of Draper Fisher Jurvetson, tim draper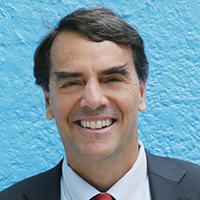 tim draper co-founder at draper Timothy Draper is a business venture pioneer in the United States and the co-founder of Draper Fisher Jurvetson Venture Company, a notable early-stage technology investment firm. Draper is currently investing heavily in bitcoin. He is a major backer of the Tezos project, which recently raised $232 million in a high-profile token sale. Because of his enthusiasm and promotion for Bitcoin, Draper has become well-known. Despite how centralized the market has become, Draper believes that the price of Bitcoin will exceed $250,000 by Q1 2023, citing economic uncertainty and instability in nations such as China as reasons. He then emphasized that this prognosis might be too cautious. Draper reaffirmed his prediction in November, saying that the Lightning Network's adoption and the recognition of Bitcoin as a useful currency might drive the price higher. We expect Draper to keep updating and commenting on his ambitious price projection as he continues to be bullish on Bitcoin and the blockchain ecosystem in general. We expect Draper to advise and invest in a variety of startups throughout 2020 as an active VC in the field. EntrepreneurInvestorHostMarket Analyst
has recently claimed in Web Summit that the first born cryptocurrency, Bitcoin, will hit $250,000 by 2023. During the three day Web Summit 2022 he said that he is fond of bear markets as it's the favorite time to invest.
Bitcoin Price At $250,000
The tweet portrays his stance towards women in crypto where Draper claims women will push the flagship currency to the target of $250,000 by 2023. As per New York Life Investment Management research, 51% of the US wealth is controlled by women.
Tim Draper, a renowned Venture Capitalist in the crypto world who has also supported companies like Tesla, SpaceX, Robinhood among others has always believed that women have the capability to expand Bitcoin adoption.
Draper has made a purchase of 30,000 Bitcoins which was held by the US Marshals from the now dysfunctional Silk Road darknet marketplace back in 2014. Earlier in 2014, Draper had claimed that Bitcoin will move beyond $10,000.
This is not his first claim about Bitcoin hitting $250,000 by 2023, he has been making this prediction for a long time now. If the King currency had to capture the said level, it would surge nearly 1,090%, which looks quite impossible.
Was this writing helpful?
No
Yes