Bitcoin
This is Why Bitcoin BTC Price Will Plunge More – Peter Schiff Weighs in Top Reason
The Bitcoin price recently plunged below the $20,000 level, leading to a fall in the crypto market.
Peter Schiff, a social media critic known for his crypto "doom mongering", is famous for predicting the 2008 stock market crash.
Recently he tweeted a BTC price chart which showed why he believes Bitcoin's price will fall even further.
"The pattern remains very bearish," he said. "The minimum support will be tested below $10K. Look out below!"
Schiff, founder of SchiffGold, chief executive at Euro Pacific Capital, economist, and also a fund manager recently conducted a Twitter poll that was related to the current collapse of Bitcoin below the $20,000 level.
"There are more Bitcoin sellers than buyers", he wrote.
He tweeted his belief that there are buyers who want to buy below the $20,000 level and there are sellers who want to sell above the $20,000 level. In order to find out what his followers think, he set up the poll, and to his surprise, he found that 52.9%, have voted that there are more sellers of Bitcoin than buyers.
After the survey, he concluded that there is a strong reason why Bitcoin can't cross the psychological line of $20,000 and may go further down; market participants have lost faith in the asset to some extent.
The Bitcoin price plunge can be owed to Powell's speech on Friday in which both the stock market and the crypto market reacted very negatively. He was of the view that the U.S. central bank intends to keep its position hawkish for a longer time.
Santiment on-chain data vendor tweeted $20,000 as the mark for Bitcoin's movement over the weekend, which pointed out a link between its price with those whale wallets which hold between 100 BTC to 10,000 BTC. In the past 30 days, a 103 increment is seen in the number of wallets.
Different people, Different Views
There are many experts out there with wildly differing predictions for Bitcoin.
Schiff predicts that it could fall to $10,000, while cathie wood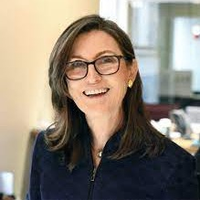 cathie wood founder and ceo at ark invest Cathie Wood was born on November 26, 1955, in Los Angeles, her father served in the British army and the united states air force as a radar system engineer. In 1981 she graduated summa cum laude from the University of Southern California, with a bachelor of science degree in finance and economics. One of her professors was economist Arthur Laffer, who became Wood's mentor. In 1977 she got a job as an assistant economist at Capital group, via her mentor Arthur Laffer. Where she worked for three years. Then she moved to New York City to take a job at Jennison Associates as chief economist, analyst, portfolio manager, and managing director. She worked there for 18 years. In 1998, she along with Lulu C. Wang co-founded Tuelo capital management, a hedge fund based in New York City. She began her career at AllianceBernstein in 2001 as the chief investment officer of global theme strategies, a position she held for 12 years. After her idea for actively managing exchange-traded funds based on disruptive innovation was deemed too risky by alliance Bernstein, she left the company and founded Ark of the covenant. ARK's first 4 ETFs were seeded with capital from Bill Hwang of Archegos Capital. She was chosen for the inaugural Forbes 50 Over 50 list in 2021, which includes entrepreneurs, leaders, scientists, and innovators over the age of 50. EntrepreneurChief Executive OfficerChief Information OfficerEconomist
Ark Invest has said BTC will reach $1 Million. 
Even father-son differ! Recently, Schiff was mocked by his son Spencer, a Bitcoiner, for spending "too much time watching the price."
He considers his father to be dealing with "Bitcoin derangement syndrome." His passion for bitcoin org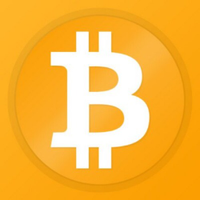 bitcoin org Event OrganiserTechnologyPayment solution
was mentioned in his birthday tweet too, and said that he believes in "humanity to be more prosperous and technologically advanced".  
Ultimately, it all depends on how the industry develops, which regulations are put into place ,and whether the public faith is restored in the asset or not.
Was this writing helpful?
No
Yes