Bitcoin
This Historically Right Indicator Will Predict If There is a Major Bottom Incoming for Bitcoin
In the midst of a not-so-good crypto winter, Bitcoin and Ethereum experienced their best week in a long time. After falling below $19,000 at the beginning of the week, Bitcoin experienced a steady 9.2% rebound over the following seven days and is currently trading for $21,654.
According to cryptocurrency analyst benjamin cowen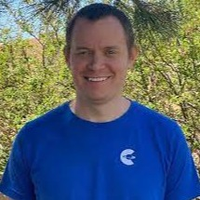 benjamin cowen founder, ceo at Cryptoverse Benjamin Cowen is a researcher, financial analyst, YouTuber, and the founder of the "Into The Cryptoverse" analytics website and community in the United States. "Into The Cryptoverse" includes, among other things, subscription-based crypto market reporting, price research, and risk analysis. Benjamin Cowen earned a bachelor's degree in science with a minor in mathematics and physics from North Carolina State University in 2012. Cowen went on to get a Master of Science in Nuclear Engineering (2015) and a Doctor of Philosophy in Nuclear Engineering (PhD.) from the University of New Mexico School of Engineering (2018). He had 720,000 subscribers and over 71 million cumulative video views as of this writing. His YouTube videos include trend analysis and price predictions, but he also occasionally posts video introductions to several cryptocurrencies. He delivers the paid "Into The Cryptoverse" reports in addition to freely available analysis videos on YouTube (the Premium List). Members receive weekly reports that include, among other things, video updates on the state of crypto, risk analysis data, logarithmic regression analysis, price analysis, and thorough weekly reports. EntrepreneurChief Executive OfficerMarket Analyst



Followers : 0 View profile , a historically trustworthy on-chain indicator suggests that the bottom for Bitcoin is already here or is very close.
In a recent interview with Kitco News, Cowen presents a profit and loss chart that illustrates the quantity of Bitcoins and indicates the proportion of BTC coins that are making their owners money or losing money. According to the well-known analyst, historically, long-term tops and bottoms have been correlated with supply in the profit and loss gauge for bitcoin org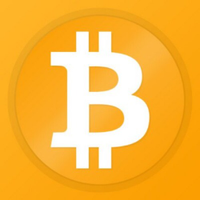 bitcoin org Event OrganiserTechnologyPayment solution




Followers : 0 View profile .
Cowen adds that this indication would strongly imply that the bottom is in if BTC witnessed another leg down or perhaps a capitulation event.
Can we look up to this indicator?
Things like the supply in profit and loss are some of the charts that, in his opinion, are the most interesting. The chart he was referring to contained an intriguing fact: historically, Bitcoin bottoms out just when they cross. They didn't cross until afterward, and it was the first time this cycle. And one may observe a fairly cyclical trend for both the supply of Bitcoin and the decline in profit. After they cross, there is the bottom.
"When it comes up here, that's generally the time where you want to scale out when we're continuing to push those new all-time highs so to me this is an indicator that would suggest that if we did get another leg down there's a lot of evidence that could be the major bottom.
This is one of the indicators that we could look towards."
Was this writing helpful?
No Yes