Bitcoin
Mark Yusko: Crypto Winter Is Over, Bitcoin Bull Run Approaching
Bitcoin has dropped below its crucial price range of $24,000 and is trading at $23,693, at the time of reporting. The currency has plunged by 3.78% over the last 24hrs.
Although market sentiments were highly positive for the last few days, the BTC pulldown has led to dampened spirits- bringing up the major question "Are the bears taking over yet again?"
Meanwhile, mark yusko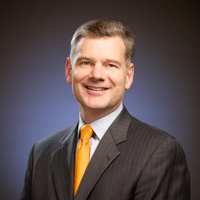 mark yusko co-founder at Morgan Creek Capital Mark Yusko is an American investor and hedge fund administrator. He is the chief investment officer, founder, and managing director of Morgan creek capital management, he is also a Bitcoin supporter from the U.S. He worked at the University of Notre Dame Investment Office from 1993 to 1998, at first as an associate speculation official and later as a senior venture chief. He launched UNC Management Company for the University of North Carolina at Chapel Hill's enrichment investment office in 1998. He was the organization's president and chief investment officer from 1998 to 2004. With regards to digital assets, Morgan Creek Digital speculations incorporate cryptographic forms of money, Defi, and NFTs. As indicated by Yusko, Bitcoin will have a rough ride in 2022. Yusko guaranteed that Bitcoin would handily hit $100,000 in 2022 in a meeting on May 6, 2020, on the Altcoin Buzz digital broadcast. He decided to discuss putting resources into computerized resources at YJP's Virtual Mentorship with Finance Leaders in January. He will likewise be the speaker for Bitcoin 2022, a meeting zeroed in on Bitcoin, which will occur in Miami in April. In an interview in November 2021, Yusko expressed that Bitcoin is a computerized type of gold for institutional financial backers, with more noteworthy helpfulness than the top valuable metal, and he anticipates that Bitcoin should perform better compared to other digital currencies in 2022. He suggests that clients put 1% of their portfolio in Bitcoin and 3% to 5% in blockchain new companies that utilize the innovation. EntrepreneurChief Executive OfficerChief Information Officer




Followers : 0 View profile , managing director at Morgan Creek, believes that bitcoin org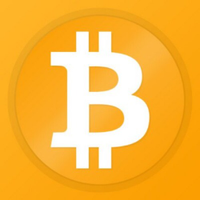 bitcoin org Event OrganiserTechnologyPayment solution




Followers : 0 View profile has already hit the bottom and will see a bull run within a year.
In a recent conversation with Stansberry research's host Matt McCall, Yusko claims that there has been a sense of frustration and financial loss surrounding the crypto space for almost ten years. He went on to say that it appears as if the "crypto winter" is finally settling after Bitcoin gears up for a rally in the near future.
The expert asserts that the crypto spring has arrived and the crypto summer is likely to arrive in six to nine months.
The crypto hedge fund executive stressed on the importance of the flagship currency's blockchain.
Bitcoin Is "Digital Gold"
The analyst went on to say that Bitcoin is a store of value and is a form of "digital gold", as the asset is scarce, divisible and portable.
The strategist approached the situation calmly, and commented that it has already dropped to the lowest level of $17,500.
He pointed out how everything around the crypto space had been gloomy since November 2021, with massive liquidations taking over the overleveraged speculations. He feels now the correlations are flipping.
Was this writing helpful?
No Yes