Bitcoin
Did Bitcoin (BTC) Price Hit Bottom? Here's What Grayscale Report Says
The question of whether Bitcoin has already hit its bottom has received a lot of attention since it broke over the $22,000 level on Monday. However, a number of significant investors advise against moving quickly to buy a position. Grayscale gave research on the whereabouts of the current Bitcoin bear market cycle in the interim.
The digital currency investment firm noticed that, like financial markets, cryptocurrency markets too experience seasonal fluctuations.
According to the report, crypto market cycles span on average close to four years, and the realized price of Bitcoin may be a useful indicator of how long a cycle will last.
The sum of all purchase prices divided by the quantity of BTC currently in circulation is the realized price of one bitcoin.
How Long Will the Bear Market Last?
According to the grayscale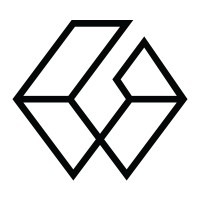 grayscale Lending & Borrowing




Followers : 0 View profile research, the realized price of bitcoin fell below the market price last week, which denotes the start of a bear market. Additionally, it implied that the bear market would go up to eight more months.
"As of June 13, the realized price of Bitcoin crossed below the market price signaling that we may officially have entered a bear market. Just 21 days into this zone, we may see another 250 days of high value buying opportunities when compared to previous cycles."
The research also stated that it might take another four months for any forward movement to be visible in the current cycle, which started in 2020. There is a chance that, after four months, the realized price will surpass the market price again.
In the future, this helps in determining when the market starts to recover from a bear market, according to Grayscale.
Additionally, Bitcoin has fallen by 222 days from its peak, which suggests that the price may continue to fall or move sideways for "another 5 to 6 months.
At the time of writing, BTC is trading at $22,202 and is up by more than five percent in the last 24 hours.
Was this writing helpful?
No Yes