Bitcoin
Decoding The Possibility of Bitcoin (BTC) Price Might Hitting $28k In August
As the price of Bitcoin rises above $24,500, the other altcoins have also gained tremendous strength and increased their range, cutting through each region's unique resistance.
However, as the BTC price experienced rejection, most of the cryptocurrencies fell in value. At the time of writing, Bitcoin is trading at $ 22,895, with a decrease of less than 1% from the previous day. According to analysts in the cryptocurrency sector, all these swings indicate that Bitcoin is in a bullish environment.
Veteran trader tone vays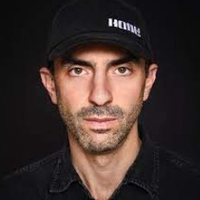 tone vays founder at The Financial Summit Tone began his career on Wall Street about ten years ago as a risk analyst at Bear Stearns before moving on to JP Morgan Chase as a vice president during the 2008 financial crisis. Economic Trends, Trading, and Risk Analysis are his areas of competence. He has been highly active in disseminating the relevance and usefulness of this technology as it helps promote economic independence since being involved in the Crypto Currency ecosystem in early 2013. He has appeared in documentaries such as Magic Money and Bitcoin - Beyond the Bubble. He is currently an independent content creator who focuses on smart economics and money on ToneVays.com and his YouTube channel. Vays previously worked at JPMorgan Chase as a senior vice president. He has, however, spent the majority of his time dealing with cryptocurrencies since his leave. Vays is currently widely regarded as one of the industry's leading commentators, as evidenced by the fact that his YouTube podcast 'CryptoScam' has over 75K followers. ConsultantVice PresidentOrganizerMarket Analyst





Followers : 0 View profile has used technical analysis to evaluate the crypto space and has used several crucial technical indicators to prove that though Bitcoin (BTC) has been bearish for most of the year, it is now turning bullish. 
In a strategic session, Vays informs his 122,000 YouTube followers that bitcoin org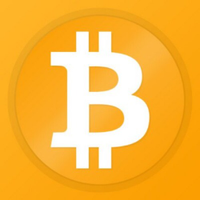 bitcoin org Event OrganiserTechnologyPayment solution




Followers : 0 View profile is holding strong as the weekly chart displays multiple optimistic signals.
According to him, there is a chance of closing high on the weekly candles, due to the bullish signs like the green star candle. He highlighted the bullish count on the MRI [momentum reversal indicator] which is above the 200-week moving average.
Additionally, the Moving average convergence divergence [MACD] is displaying positive signs as well.
BTC Price Displays Signs Of A Trend Reversal?
The Chaikin Money Flow (CMF), which gauges the pressure to acquire and sell an asset, seems good according to Vays. The seasoned trader also claims that the Relative Strength Index (RSI), a momentum indicator that flags potential trend reversals, is also shifting in favor of the bulls.
Therefore, all indicators are displaying signs of a bullish environment.
Moving further, the analyst said that there is strong resistance in the BTC price right now and a price reversal seems imminent.
Upon analyzing the daily chart, Vays asserts that he is still bullish on Bitcoin despite the recent price drop and is aiming for the $ 28,000 mark.
Closing Thoughts
August has historically been a bad month for cryptocurrencies, which is causing analysts and traders to be wary. However, there are several positive developments taking place in the crypto space, and there is a high likelihood for them to manifest into price surges in the assets.
Was this writing helpful?
No Yes