Bitcoin
Decoding The Possibilities Of Bitcoin (BTC) Price Dropping To $17K In August
Bitcoin investors and traders are aiming for a price range of $17,000, according to the order book on the Coinbase exchange. When bitcoin org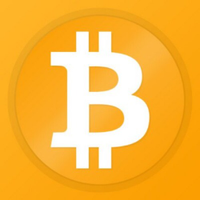 bitcoin org Event OrganiserTechnologyPayment solution




Followers : 0 View profile hit its all-time lows following the bull run of 2017, the market panicked and there was a significant imbalance between the bid and the ask. That was the last time we noticed such a bid-side tilt in the order book, which was back in March 2020.
Beginning in early June 2022, Bitcoin had a drop from its psychological price of $30,000 to a low of $17,600. Following this drop, the price of bitcoin began to stabilize around the $20,000 level. The sideways trend encountered very severe resistance at $22,500.
As the heavy purchasing volume around a price just serves to create an order book support level and not drive the price to a level, such a significant imbalance is not necessarily bearish for the market.
Another BTC Decline on the Horizon?
It represents their desired purchase price, and the distribution of orders on the market is an excellent indicator of how retail investors are currently feeling. In this instance, it is obvious that the bulk of market players are planning on another BTC decline in the near future.
The lack of optimism in the market is largely speculative since neither Bitcoin nor the events that have surrounded it have given us any reason to think that Bitcoin will drop below $20,000, especially after the profitable run we have seen over the past few weeks.
Bitcoin is currently moving within the upward channel it has been unable to break for the past few weeks. Unfortunately, Bitcoin was unable to rise beyond the $24,000 price range either, falling back to the channel's lower edge. Since Bitcoin prices have now managed to overcome the significant resistance level of $23,000, one can anticipate a brief decline before prices resume their upward trend.
Was this writing helpful?
No Yes