Bitcoin
Crypto Market Anticipates Bitcoin Lows Ahead Of Fed Meeting
In the last 24hrs, the global crypto market cap has plummeted by 1.28% as the first two cryptocurrencies Bitcoin and Ethereum have dropped by 0.75% and 2.67% respectively.
However, to understand further the crypto market's move, today's Federal Reserve chair, Jerome Powell will play an important role.
Jerome Powell is set to give his Jackson Hole speech, which will play an important role in drafting the central bank's economic agenda for the year 2022. Jackson Hole is the one that will host the annual federal reserve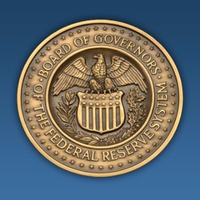 federal reserve Multinational Investment Bank
meeting, where Powell's speech will be live at 10:00 AM ET or 7:30 IST.
In the month of June, the Federal Reserve had hiked the interest rates by 75 bps due to which the global crypto market had taken a steep fall.
Market Participants Take
This speech will be important because the central bank is the one that controls the inflation rate and the meeting is set to lay down the bank's agenda.
On the other hand, crypto analyst michael van de poppe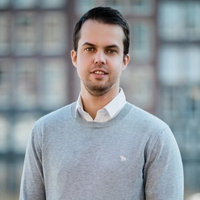 michael van de poppe Founder and CEO at eight global Eight Global is led by Michael van de Poppe, the company's founder, and CEO. He is a cryptocurrency trader who works at the Amsterdam Stock Exchange and is enthusiastic about the role of blockchain in the current financial system. Also, he is an author at Cointelegraph who covers everything about fintech, blockchain, and bitcoin, providing the latest news, prices, and analysis on the future of money. In the past, he served as a technical analyst at TradingView, where he was responsible for making technical analyses via the platform of TradingView and distributing these through virtual social media, including Twitter and YouTube. He was the writer of CryptoBenelux, writing articles based on technical analysis and market insights, particularly about Bitcoin. EntrepreneurChief Executive OfficerTraderMarket Analyst
is also of the opinion that Powell's speech will largely impact bitcoin org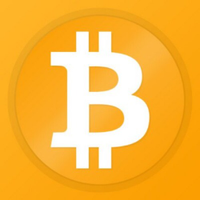 bitcoin org Event OrganiserTechnologyPayment solution
. Whereas, Blue Line Future's chief market strategist, Phil Streible views the speech will pull down stock markets and the speech will decide the whole market's movements.
Hence, if Powell agrees with other members and approaches strongly against inflation, then the market will react negatively. However, a few believe that the speech will give traders and investors clarity towards market sentiments, as this will know Bitcoin's moment.
It's been a while that Bitcoin price action is stuck between the range of $21k and $22k, hence the meeting might either push or pull down the currency further,
Was this writing helpful?
No
Yes