Bitcoin
BTC Reserves In Derivative Exchanges Surge! More DownSide For Bitcoin in Coming Days
As per recent reports, the number of ancient Bitcoins that entered the market circulation spiked significantly as Bitcoin took a dive below the $20,000 threshold.
In CryptoQuant's Quicktake release today, market analyst Abram Chart mentioned that the Bitcoin supply on the futures exchanges is rising this month, which is not good for the short term.
The Market Analyst wrote, "By monitoring the Derivative Exchanges of Bitcoin, we find that the supply on the future exchanges has increased since the beginning of this month! This huge rise in the futures exchanges can be used as liquidity to open long or short positions, which is not good for the short-term."
According to Abram, after looking at the overarching macroeconomic conditions and bearish outlook of the market with increased leverage, it is apparent that sellers could easily put the leading digital asset under more sell pressure.
"Bitcoin Funding Rates indicator is negative until the moment, and the bears dominate the market so far, and they can easily put more sell pressure."
Some are considering the increase in inflow to Derivative exchanges to be a good thing as it discloses a higher risk appetite for traders looking to increase their exposure with leverage. However, considering the lack of narrative shift, Abram thinks that it may lead to a larger downfall for the asset.
In the Twitter post, a user noted that the Put/Call ratio is highly extended at the moment. As per the user, market makers are most likely betting that the price of Bitcoin will continue to go down in the short term.
"Normal markets also looking to regress, Put/Call ratio back at it's most extended since May. Prior to the biggest moves downward this Summer. MMs betting we go down in the short term at least."
With the sellers appearing to circle, Bitcoin detractor Peter Schiff has once again called for the Bitcoin bulls to dump the crypto asset. Calling Bitcoin a "sinking ship," Schiff warned that investors should quit on the assets before the market collapses.
Meanwhile, no one can accurately predict what Bitcoin's final bottom would be. As galaxy digital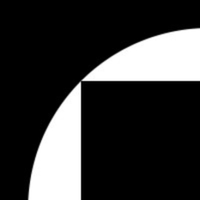 galaxy digital Financial Service ProviderFintech Solution
Digital's mike novogratz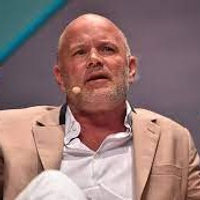 mike novogratz ceo at galaxy digital Michael Novogratz is a businessperson and bitcoin blockchain technology, investor. He is the CEO of Galaxy Investment Partners and cryptocurrency investment firm. Initially booked to begin his Galaxy Digital resources Fund on December 15, 2017, he retired plans since he didn't like market conditions. He stated that 20% of his net worth was in bitcoin and Ethereum. He made $250 million from cryptocurrency from 2016-to 2017. Galaxy digital holding Ltd. is among one of the few cryptocurrency companies needed to publish financial results. In the initial nine months of 2018, the organization lost $136 million in digital currency exchange. In 2017, it contributed $80 million in funding to the technology company Bitfury. In September 2017, he was listed at # 317 on the Forbes 400 with a net worth of $1.5 billion. He was ranked 962 on the march 2008 Forbes list of world billionaires with a net worth of $102 billion. The same year he became a member of Kappa Beta Phi, a wall street secret society made up of wealthy financial executives. He will probably stay occupied with bringing awareness about crypto and blockchain as well as working with worldwide controllers to drive crypto reception among the majority. He said that his New Year's goal for 2022 is to "clear up for the ever-evolving administration in Congress that crypto is moderate." InvestorChief Executive OfficerBoard Member
stated, the best bet for the asset would be for the Fed to turn dovish and allow for economic expansion, which will likely return investors' risk appetite for assets like Bitcoin. 
At the time of writing, Bitcoin is trading at the $19,174.83 price point, 1.90% up in the last 24 hours.
Bitcoin Whales Awakening?
This increased activity of wallets that were active 7-10 years ago is not something that is very common in the cryptocurrency market. Traditionally, the spike in the activity of ancient wallets is monitored when Bitcoin makes unprecedented moves or reaches long-awaited targets.
With the panic in the cryptocurrency market, long-term holders might be looking to join the selling side and start dropping their holdings to avoid any further losses. Generally, such a tendency is among the first signs of capitulation among investors.
Recently, bitcoin org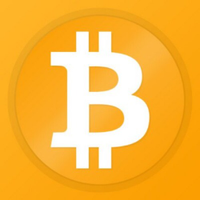 bitcoin org Event OrganiserTechnologyPayment solution
has been under significant selling pressure as these old whales move years-old dormant Bitcoin to exchanges, which, as per CryptoQuant, is a bearish signal. 
Was this writing helpful?
No
Yes