Bitcoin
Bitcoin To Hit New Lows – Analyst Maps Potential Bottom Levels
In the 2022 cryptocurrency market, the bears have been brutally squashing the bullish efforts. In just 24 hours, Bitcoin has plunged to a low of $18,390.32 in a single day.
As the equity markets struggle to build positive momentum, a prominent crypto researcher, donalt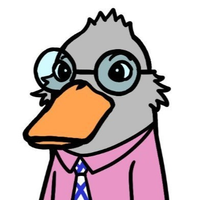 donalt co-founder at Alpha Blockchain & Technology Consulting donalt InvestorConsultantMarket Analyst



Followers : 0 View profile , has predicted new bear market lows for Bitcoin (BTC).
The bull market high of 2017 has reportedly been supporting the top cryptocurrency, thus, according to the expert, it makes sense that Bitcoin is stabilizing at these levels.
BTC to Test The Waters At $17K?
DonAlt, however, cautions that he now anticipates Bitcoin to break the support between $18,000 and $20,000 and record a new cycle low.
"What typically occurs within a range like this (about $22,000 to $18,000) is a first undershoot, followed by a subsequent recovery and subsequent up-trade. My confidence in that is growing… There's a decent probability this range collapses, just to recover and end up playing out bullishly."
Last but not least, the only real question is how low can this range go: $17,000, $16,000, or $15,000 are all plausible targets.
S&P 500 to Retest its Lowest Level
The foundation of DonAlt's bearish Bitcoin thesis is his forecast that the S&P 500 would soon retest its 2022 lows.
The S&P [500] index is the primary focus here, and it currently presents a dismal picture- the worst in a long time. Since it has already returned to monthly support at 3,680 [points], it seems likely that it will continue to fall.
Was this writing helpful?
No Yes