Bitcoin
A Major Downfall For Bitcoin In The Next Six Months, Claims Top Analyst – Here Is Why ?
The crypto market appears to be slightly recovering as the major cryptocurrencies are flashing green. However, these large cap cryptocurrencies are still way behind their key levels. The first born cryptocurrency, Bitcoin is trading just above $16,500 while Ethereum has failed to trade above $1300 range.
At the time of writing, Bitcoin is selling at $16,855 with a surge of 0.20% over the last 24hrs.
Meanwhile, a veteran trader, Gareth Soloway gives out his bearish stance where he discusses Bitcoin's further action which is shared by a Youtube channel named Crypt informed with 59K subscribers.
The first thing that is flashed on the screen is Gareth Soloway's bearish Tweet. The analyst shows a chart where he says currently it is a bearish channel as there is a drop in price without making any move upwards. Further he says that wherever Bitcoin bottom out will be the bottom in BTC.
Crypto Market To Be Worst In The Next Six Months
Gareth then talks about FTX and says when he looks at FTX, it's Lehman Brothers that pops up. He claims that when Lehman Brothers occurred, the S & P 500 was not at the bottom, but it did create a last drop in the market hitting the low of 2009 in the next six months. He then spoke about FTX and asserted that if FTX is Lehman Brothers then there will be a massive drop in the next six months, maybe around April or May 2023.
As per the analyst, if Bitcoin has to drop, there will be a decline of 50% from its $18,500 range. He also claims the next correction will be much bigger and this looks evident with what's currently going on in the market along with Fed and FTX. He quotes that the Lehman Brother event is much similar to FTX because its all about greed and fear index where fear drives it to downward while greed pushes the price upward.
"This is the final drop and i think will bottom in the next five to six months"
On the other hand, Gareth claims that currently we are in the first phase of the economy where the recession has not yet occurred. However he believes that the second phase will be much worse, but he says during this time Bitcoin will flip and attract more investors.
Next, Gareth Soloway talks about Ethereum, the second largest cryptocurrency. When asked if Ethereum will decouple from bitcoin org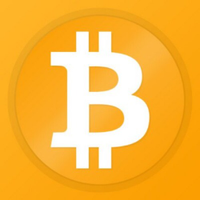 bitcoin org Event OrganiserTechnologyPayment solution
, the trader says that there are chances. He is of the opinion that it all depends on the projects that continue to develop on the network.
Was this writing helpful?
No
Yes