Bitcoin
Bitcoin To Face A Major Price Drop By Next Week! Analyst Maps Potential Bottom Levels For BTC Price
The last month brought a bullish recovery for several cryptocurrencies, including Bitcoin, as it held its price in positive territory by gaining 5.89% in its value.
However, the Federal Reserve's decision to increase interest rate by 75 basis points to control inflation ignited a fresh bearish start for BTC price by the beginning of November.
Several traders and investors are now wondering about Bitcoin's future price movement amid negative market sentiments.
Bitcoin Reaches The Final Resistance Zone!
As November begins, crypto analysts and strategists around the space have become busy giving their opinions and predictions on the future road of the crypto market.
A prominent crypto analyst, il capo of crypto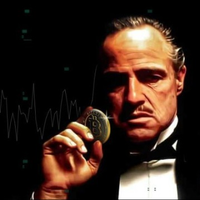 il capo of crypto cryptocapo TraderMarket Analyst
, conducted an in-depth analysis of BTC's previous price movement in 2022 and predicted that Bitcoin is all set to form a lower high before plunging hard to the bottom level.
According to him, the Bitcoin price movement has made a falling resistance pattern since July.
CryptoCapo predicts that the current resistance point has entered the final capitulation zone as BTC will likely make another resistance at $21.4K and witness a sharp decline below the price of $16K by the end of next week.
Moreover, another crypto strategist, Cyploss, analyzed that BTC's weekly RSI level is forming a falling pattern, hinting at a sharp price drop for Bitcoin by next week.
Where Is Bitcoin Heading Next?
Bitcoin has gained the spotlight in terms of price fluctuation in the last 24 hours as it shows hope of upward momentum after ending its descending triangle pattern.
According to CoinMarketCap, Bitcoin is currently trading at $21,284 with an uptrend of 3.41%.
Looking at the daily price chart of Bitcoin, BTC recently broke its immediate resistance level at $21K and is continuing to trade upwards.
Bitcoin has made a strong bullish candle near the EMA-100 trend line, hinting at further bullish momentum in the price chart.
The RSI-14 is hovering around a strong overbought region at 64-level, which can bring a rejection for bitcoin org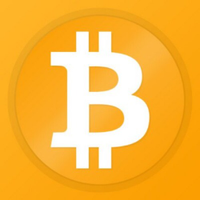 bitcoin org Event OrganiserTechnologyPayment solution
and slump it hard to the bottom level.
Moreover, the MACD line is now gaining pace and entering a bullish divergence zone for Bitcoin's price.
The Bollinger bands are also forming a wide gap in the BTC price chart as the upper limit is at $22.4K, and a breakout above it may lead Bitcoin to its major resistance level of $25K.
Conversely, the Bollinger band's lower limit is at $20.7K, acting as an immediate support level in determining Bitcoin's future price movement.
Our technical analysis for Bitcoin reveals a possibility of a bearish trend if BTC fails to hold its uptrend and drops below $20K, which can bring new lows for Bitcoin by the end of this month as it can trade near the bottom of $18K.
It is to be noted that the recent upward trend might be a trap of whale investors by moving huge funds amid the effect of the CPI data on the crypto market, leading to a pump-and-dump situation.
Investors are advised to do their own research before investing in the current volatile situation, which can erase all the funds.
Was this writing helpful?
No
Yes