Bitcoin
Bitcoin Price To Surge By 40X! Here's The Timeline
Bitcoin had been maintaining the $19,000 threshold for a week. However, due to a rise in bearish pressure, the currency has lost the $19,200 support area and is expected to drop even more if the volatility continues in this manner.
At the time of publication, Bitcoin is changing hands at $19,102 after a drop of 1.58% over the last 24hrs. The flagship currency's immediate support lies at $19,000 and the resistance is positioned at $19,200.
Amid instability and chaos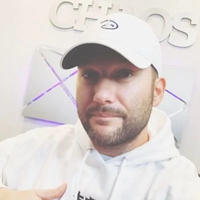 chaos Chaos, originally known as Jimmy is an American YouTuber, social media influencer, and content creator. He is best known for uploading video game rankings. At present Chaos got in the limelight for his one video in which he described the Top 10 videos on Fortnite, which brought him greater exposure on YouTube that helped him in achieving a lot of attention from viewers. In the past, he was also known as Chaosxsilencer. He is also working as a gaming community manager at Fullscreen network, while in 2014 launched his own website called ItsAllViral. Chaos (Jimmy) began his journey as a gaming YouTuber with his gaming videos on Call of Duty in 2010. As of 2022, he has around 2.76 million subscribers on his YouTube channel which consists of around 6.9K+ videos. Furthermore, because of his creation, he has received silver as well as golden buttons from YouTube. Jimmy has successfully partnered with many game brands such as Elgato Gaming, and his fellow YouTubers to bring more insightful content on Video Games. As per Social Blade, Jimmy's estimated monthly income is $175 to $2.8K and annually is $2.1K to $33.7K. [email protected] Content Creator / InfluencerYoutube
, a well-known crypto analyst and trader, known as dave the wave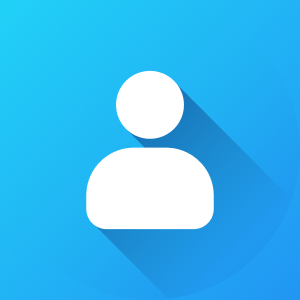 dave the wave dave the wave AuthorMarket Analyst
, is predicting a 40x price jump for Bitcoin.
Bitcoin Price To Jump 40x
Dave informs his 127,500 followers over Twitter that if Bitcoin follows in the footsteps of Gold and trades similarly, it will see a jump of 40x.
The present market cap of Bitcoin is at $365 billion while Gold's market cap lies around $11 Trillion. Further, the analyst believes that Bitcoin's 40x target will be achieved in the next 20 years.
Next, the strategist talks about Bitcoin's moving average convergence divergence (MACD) and claims the indicator will soon predict if the King currency has hit market bottom.
MACD is an indicator which indicates the relationship between asset's two exponential moving averages (EMA). Market participants use the readings to know trend reversals.
Moreover, the expert points towards nominal declines in the bear market and says that the market has already experienced a correction.
Was this writing helpful?
No
Yes