Bitcoin
Bitcoin Price Likely To Spike 40% ! Analyst Michael Van De Poppe Gives Timeline
After weeks of Bitcoin bulls struggling with $20,000 range, the star cryptocurrency has regained its next crucial level of $21,000 area. This indicates that investors have spiked buying pressure which might push the price further.
At the time of writing, Bitcoin is trading at $21,402 after a rise of 4.15% over the last 24hrs. Next resistance is at $21,450 and the support is around $21,350.
Also a popular crypto analyst and trader michael van de poppe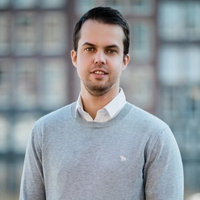 michael van de poppe Founder and CEO at eight global Eight Global is led by Michael van de Poppe, the company's founder, and CEO. He is a cryptocurrency trader who works at the Amsterdam Stock Exchange and is enthusiastic about the role of blockchain in the current financial system. Also, he is an author at Cointelegraph who covers everything about fintech, blockchain, and bitcoin, providing the latest news, prices, and analysis on the future of money. In the past, he served as a technical analyst at TradingView, where he was responsible for making technical analyses via the platform of TradingView and distributing these through virtual social media, including Twitter and YouTube. He was the writer of CryptoBenelux, writing articles based on technical analysis and market insights, particularly about Bitcoin. EntrepreneurChief Executive OfficerTraderMarket Analyst
informs his 639,100 Twitter followers that Bitcoin is in a favorable condition for a bull rally. He says that the flagship currency will soon see a jump of 40%.
Bitcoin Price At $30,000
His claim comes while the US dollar drops in value and Bitcoin gains its value hitting above $21,000 area. Van de Poppe says that in the coming weeks, the King currency will surge towards the $30,000 range.
As per the strategist, Bitcoin will move towards $22,500 and the currency will slightly fall back before claiming $30,000. He says this will be an opportunity to invest.
On Friday, November 4th, the US Department of Labor released the stats of unemployment which has increased by 0.2% hitting 3.7% in Oct 2022. Hence, the analyst is of the opinion that Bitcoin will see an increased volatility. He also says that if he goes for long, he will be eyeing a target of $20,300.
Van de Poppe ends his analysis with a statement that says if bitcoin org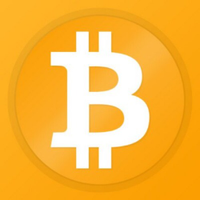 bitcoin org Event OrganiserTechnologyPayment solution
flips its movement, there will be a massive volatility which will see huge trade opportunities.
Was this writing helpful?
No
Yes