Bitcoin
Bitcoin Price Prediction: Tim Draper Predicts BTC Price Can Hit $250,000! Here's The Timeline
The latest wave of turmoil in digital-asset markets shaved some $183 billion from the industry market cap.

Bitcoin (BTC), the largest cryptocurrency, fell 22% during the seven days.
Despite the continuous turbulence in the cryptocurrency market, Bitcoin is largely unaltered and has been consolidating between $15,800 and $17,200 on Friday. Bitcoin Trades Marginally as It Facing Rejection at $17K Since its price declined on November 9, when it was around $17K.
At present, the immediate resistance is found at the $16,950 level. On successful breakout bitcoin will head toward the major resistance near $17,000. Thus, traders can expect a steady recovery if the BTC price successfully holds above the $17K level in the coming days.
However, on the other hand, the major support is near the $16,350 zone, if the flagship currency starts a fresh decline it might initially test the main support level at $16,000. Moreover, in the extended bearish trend BTC price will drop below $16,000 plunging toward $13K
Popular cryptocurrency analyst benjamin cowen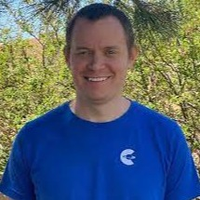 benjamin cowen founder, ceo at Cryptoverse Benjamin Cowen is a researcher, financial analyst, YouTuber, and the founder of the "Into The Cryptoverse" analytics website and community in the United States. "Into The Cryptoverse" includes, among other things, subscription-based crypto market reporting, price research, and risk analysis. Benjamin Cowen earned a bachelor's degree in science with a minor in mathematics and physics from North Carolina State University in 2012. Cowen went on to get a Master of Science in Nuclear Engineering (2015) and a Doctor of Philosophy in Nuclear Engineering (PhD.) from the University of New Mexico School of Engineering (2018). He had 720,000 subscribers and over 71 million cumulative video views as of this writing. His YouTube videos include trend analysis and price predictions, but he also occasionally posts video introductions to several cryptocurrencies. He delivers the paid "Into The Cryptoverse" reports in addition to freely available analysis videos on YouTube (the Premium List). Members receive weekly reports that include, among other things, video updates on the state of crypto, risk analysis data, logarithmic regression analysis, price analysis, and thorough weekly reports. EntrepreneurChief Executive OfficerMarket Analyst
believes that Bitcoin could be on the cusp of a major bottom. His analysis is based on the flagship crypto asset's trading history. 
As per the analyst :
"We're potentially looking at another major bottom in crypto at the end of 2022 or early 2023. This would correspond to what historically would be a major bottom. And I would contend that it could be the market cycle bottom."
Bitcoin To Hit 6 Figures by End of 2023
tim draper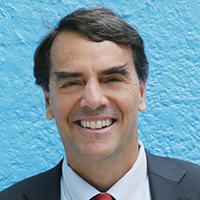 tim draper co-founder at draper Timothy Draper is a business venture pioneer in the United States and the co-founder of Draper Fisher Jurvetson Venture Company, a notable early-stage technology investment firm. Draper is currently investing heavily in bitcoin. He is a major backer of the Tezos project, which recently raised $232 million in a high-profile token sale. Because of his enthusiasm and promotion for Bitcoin, Draper has become well-known. Despite how centralized the market has become, Draper believes that the price of Bitcoin will exceed $250,000 by Q1 2023, citing economic uncertainty and instability in nations such as China as reasons. He then emphasized that this prognosis might be too cautious. Draper reaffirmed his prediction in November, saying that the Lightning Network's adoption and the recognition of Bitcoin as a useful currency might drive the price higher. We expect Draper to keep updating and commenting on his ambitious price projection as he continues to be bullish on Bitcoin and the blockchain ecosystem in general. We expect Draper to advise and invest in a variety of startups throughout 2020 as an active VC in the field. EntrepreneurInvestorHostMarket Analyst
, a well-known venture capitalist, recently told Bloomberg that the price of bitcoin may reach $250,000 and perhaps go higher than those incredibly aggressive price predictions.
Draper claimed that the biggest cryptocurrency would still be able to reach the aforementioned goal within six months at a recent appearance at Web Summit.
The venture entrepreneur, who invested in Skype and Hotmail early on, has consistently forecast that the price of Bitcoin will be able to reach $250,000 by the end of 2023.
Was this writing helpful?
No
Yes