Bitcoin
Bitcoin Tumbles With Worst CPI Inflation Report! Where BTC Price is Heading Next?
On September 13, Bitcoin (BTC) quickly fell below $22,000 as US inflation data disappointed forecasts. After the Consumer Price Index (CPI) inflation for August came in at 8.3% year over year, BTC/USD quickly dropped $1,000. The overshoot indicated that inflation was not dropping at the anticipated rate despite the assumption that the most recent figure would be 8.1%.
With the last week's price surge, the BTC price has entered a 'sell-zone' where the bears are just waiting to hammer the price down. At the moment, the BTC price is experiencing a tough brawl between the bulls & bears, and the bears could emerge mildly victorious soon enough.
A well-known analyst, anonymously known as Crypto Capo, believes the price could slash back towards the buy zone, between $14,000- $16,000 over the next couple of weeks.
The analysts have been constantly tracking the BTC price for more than 5 to 6 days, ever since the price rebounded from the lows below $20,000. The analyst had predicted the price rise then, which the asset has been following until now. As speculated by the analyst, the recent target of $22,500 was attained by the asset and hence, he hopes the price would reclaim the $23,000 level very soon too.
Woefully, the BTC price is expected to undergo a massive rejection and plunge heavily to reach the bottom of around $15,000 in the first few days of Q4, 2022. On the bright side of things, the price would rebound finely after facing a slight obstacle at $19,000.
On the whole, the day's close could play a vital role in determining the upcoming trend of bitcoin org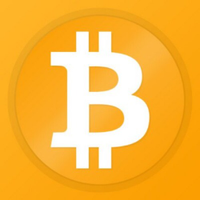 bitcoin org Event OrganiserTechnologyPayment solution
. 
Was this writing helpful?
No
Yes