Bitcoin
Bitcoin Moves Above $20k, Analysts Predict Bullish Momentum In Coming Months
Bitcoin has been notoriously trading below the crucial $20,000 level for a while now. However, it has managed to gain momentum and surpass this mark recently and has been clinging above it for about a week. Along with the King currency, other altcoins like Ethereum, XRP, Solana, and Cardano have experienced positive price swings as well.
At the time of writing, Bitcoin is valued at $20,620 after a surge of 0.60% over the last 24hrs.
A renowned crypto analyst and trader, tone vays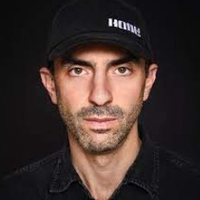 tone vays founder at The Financial Summit Tone began his career on Wall Street about ten years ago as a risk analyst at Bear Stearns before moving on to JP Morgan Chase as a vice president during the 2008 financial crisis. Economic Trends, Trading, and Risk Analysis are his areas of competence. He has been highly active in disseminating the relevance and usefulness of this technology as it helps promote economic independence since being involved in the Crypto Currency ecosystem in early 2013. He has appeared in documentaries such as Magic Money and Bitcoin - Beyond the Bubble. He is currently an independent content creator who focuses on smart economics and money on ToneVays.com and his YouTube channel. Vays previously worked at JPMorgan Chase as a senior vice president. He has, however, spent the majority of his time dealing with cryptocurrencies since his leave. Vays is currently widely regarded as one of the industry's leading commentators, as evidenced by the fact that his YouTube podcast 'CryptoScam' has over 75K followers. ConsultantVice PresidentOrganizerMarket Analyst
, has now flipped his earlier stance towards Bitcoin, wherein he had predicted an incoming crash. The analyst informs his 123,000 Youtube subscribers that after Bitcoin and other major cryptocurrencies gained bullish momentum, he is optimistic for an upcoming run toward the north soon.
Bitcoin Price At $30k?
The analyst adds that as Bitcoin is currently trading within a descending triangle, the bears have lost their edge and are not nearly as strong as they were during the 2018 crypto crash. He takes the momentum reversal indicator (MRI) into consideration and claims that the King currency is strongly giving out bullish signs.
The Momentum reversal indicator (MRI) is one which is used by professional traders and indicates the end of a trend based on price action.
Next, the strategist says that the reason for his bullish prediction is that the flagship currency has closed the trade above its crucial price level of $20,000.
Tone Vays further says that he was waiting for Bitcoin to form its price trade above $20,000 to firmly believe that the currency has, indeed, taken a turn for the better. However, he clarifies that the asset needs to break through a couple more important resistance levels for the trend to be confirmed.
As per the chart displayed by the analyst, he seems to be predicting that Bitcoin shall soon hit a target of $30,000.
Was this writing helpful?
No
Yes