Bitcoin
Bitcoin Miners' Selling Pressure Could Stimulate Bulls for Further Upside Towards $25k
Bitcoin (BTC) price has retracted from trading above $21k, but on-chain data suggest further upside remains at play.
The instrument was exchanging hands around $20,730 during the early Asian and London trading session, down approximately 2.2 per cent in the past 24 hours.
However, statistical data provided by glassnode
glassnode [email protected] On-Chain
shows bitcoin org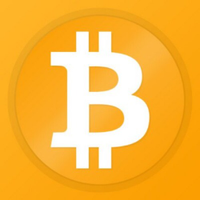 bitcoin org Event OrganiserTechnologyPayment solution
miners have been selling at unprecedented rates not recorded before 2021.
Historically, data by Glassnode have revealed that whenever there is sustained high selling pressure from Bitcoin miners, the underlying asset price reacts with a bull case.
For instance, there was a prolonged sustained Bitcoin selling pressure from miners during the 2017 bull market.
Additionally, Bitcoin miners sold more coins in 2021, when Bitcoin hit its all-time high of around $69k. On the other hand, Glassnode data shows that Bitcoin price fell in value whenever miners accumulated the asset for long periods.
For instance, in 2020, Bitcoin miners were invoked in a long phase of the positive net position change. Consequently, Bitcoin price reacted with a dip which has come to be referred to as Black Thursday.
The urgent and persistent question is whether the Bitcoin price will continue with the past two weeks' bull case scenario. Most importantly, Bitcoin price could invalidate the historical data and dip further in the coming weeks, as observed back in 2015.
Bitcoin and Crypto Market Outlook
Bitcoin has remained in the top position since its inception despite the increasing competition in the altcoins market. Arguably, the store of value has made Bitcoin more popular with retail, institutional investors and, recently, global nations.
As such, miners have more options to offload their assets with minimal volatility. Moreover, as the Bitcoin market matures, less volatility is recorded compared to low-cap crypto assets.
Notably, Glassnode data indicates that transfer volume from Bitcoin miners to all cryptocurrency exchanges has declined in 2022 compared to prior years.
While Bitcoin transfer volume to all cryptocurrency exchanges from miners has dwindled in the past year, the underlying asset value has fallen. Nonetheless, the number of active Bitcoin addresses has exponentially increased in the past few years.
According to on-chain statistical data from Tokenview, the total number of active Bitcoin addresses currently stands at 49,873,427.
Thereby increasing the overall Bitcoin demand while the miners reduce their general sell pressures and become long-term holders.
Meanwhile, the Bitcoin mining hashrate currently stands at 264.12 (EH/s), with the total difficulty at around 36.77 (T).
Was this writing helpful?
No
Yes