Bitcoin
Bitcoin Capitulation Imminent – Analyst Predicts BTC Price Will Drop To $15K
The global crypto market cap is still hovering below $1 trillion dollar which is led by the world's first cryptocurrency, Bitcoin (BTC). The flagship currency on the other hand is struggling to reclaim its pace above $20,000.
At the time of publication, Bitcoin is selling at $18,919 with a drop of 0.83% in the last 24hrs.
Now, one of the well-known crypto analysts and traders who had accurately predicted the 2018 bear market is now claiming capitulation for the King currency.
During his strategy session, the analyst known as tone vays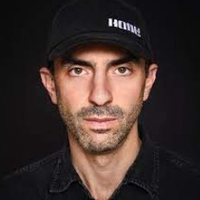 tone vays founder at The Financial Summit Tone began his career on Wall Street about ten years ago as a risk analyst at Bear Stearns before moving on to JP Morgan Chase as a vice president during the 2008 financial crisis. Economic Trends, Trading, and Risk Analysis are his areas of competence. He has been highly active in disseminating the relevance and usefulness of this technology as it helps promote economic independence since being involved in the Crypto Currency ecosystem in early 2013. He has appeared in documentaries such as Magic Money and Bitcoin - Beyond the Bubble. He is currently an independent content creator who focuses on smart economics and money on ToneVays.com and his YouTube channel. Vays previously worked at JPMorgan Chase as a senior vice president. He has, however, spent the majority of his time dealing with cryptocurrencies since his leave. Vays is currently widely regarded as one of the industry's leading commentators, as evidenced by the fact that his YouTube podcast 'CryptoScam' has over 75K followers. ConsultantVice PresidentOrganizerMarket Analyst
informs his 121,000 YouTube followers that bitcoin org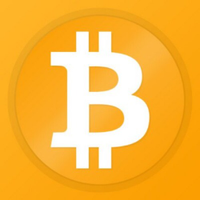 bitcoin org Event OrganiserTechnologyPayment solution
 is expected to witness tougher days ahead. He claims for a capitulation period for the next week or just a week later and says the possibility is very high.
He then gives out a four-day chart of Bitcoin where Tone Vays asserts that bears are still controlling the crypto market. He quotes the chart as a disastrous-looking candle as there is a strong call for a short position.
While the strategist claims for capitulation, he predicts Bitcoin to bottom at the $15,000 range.
Bitcoin Buy Opportunity
Conversely, despite bearish predictions for Bitcoin, Tone Vays is of the opinion that the upcoming correction will pave the way for Bitcoin bulls to recapture the market.
While he claims a bullish stance in the future, the analyst also talks about MRI buying for Bitcoin. He then says there is already a monthly MRI buy on Bitcoin and the space will see an MRI buy next month in the stock market as well.
The analyst then wraps up his analysis by stating once Bitcoin hits $14,000 and $15,000 it will align with MRI giving us the perfect buy opportunity. The MRI is nothing but a momentum reversal indicator that provides data on the trends based on price action.
Was this writing helpful?
No
Yes