Bitcoin
Bitcoin Bulls in Danger! BTC Price To See Short-Term Downtrend This Week
As the king coin tries to overcome significant resistance on the upside, the price is stuck close to the $23,000 support area. The upward momentum is waning, and the BTC bulls are beginning to appear worn out. The coin price fell to the $22600 support area at the end of July before reversing as the BTC price showed multiple higher price rejections at the resistance trendline.
As for the technicals, the selling trend from short-term investors suggests that there may be a price decline around the corner. Similar patterns can be seen in technical indicators. Despite the rising wedge pattern that bitcoin org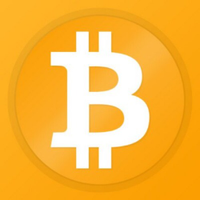 bitcoin org Event OrganiserTechnologyPayment solution




Followers : 0 View profile has produced, the asset's outlook is unfavorable. According to CryptoQuant analysis, the RSI and MACD oscillators have a bearish divergence below the resistance line.
"Below the resistance line, we see a negative divergence in RSI and MACD oscillators. These can be a pre-signal of the possibility of wedge breakdown."
The Spent Output Profit Ratio (SOPR), another indicator, also shows a strong declining trend and suggests a likely price reduction.
"The short-term investors' SOPR has climbed to level 1 in a descending trend." The SOPR is determined by dividing the value at output generation by the realized value in USD. When SOPR is declining, investors are frequently selling to hedge against probable losses.
So What's Next?
Due to mounting pressure, the most recent interest rate increase by the US central bank, and ongoing tensions between China and Taiwan, Bitcoin started the week trading above the $23,000 mark before dropping below $22,000. Bulls have, however, been able to recover the $23,000 that the cryptocurrency lost from its weekly advances. According to analysis, if BTC is unable to maintain its current price range, it may drop below a support level of $22,600. The next support level, if BTC is able to hit it, might be around $22,200.
At the time of writing, Bitcoin is trading in red at $23,118.
Was this writing helpful?
No Yes