Bitcoin
Bitcoin (BTC) Price To Hit This Bottom Level Before Surging Above $30K
The world's largest cryptocurrency by market cap, Bitcoin is still under the price range of $20,000 while the overall market is kind of flashing an optimistic vibe with the August United States jobs report.
While the flagship currency struggles for an uptrend, there are speculations about Bitcoin attaining the bottom along with its further price movements.
A well-known crypto analyst and trader, Michael van de Poppe claims that before Bitcoin experiences any bull run, Bitcoin will see another dip. Explaining his claims, the analyst said that the Bitcoin price will fall as low as $19,300 before regaining the bull run around $28,000 or $30,000.
While talking about Bitcoin's current price movements that are fluttering between $19,000 and $21,000, michael van de poppe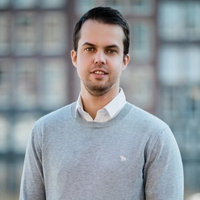 michael van de poppe Founder and CEO at eight global Eight Global is led by Michael van de Poppe, the company's founder, and CEO. He is a cryptocurrency trader who works at the Amsterdam Stock Exchange and is enthusiastic about the role of blockchain in the current financial system. Also, he is an author at Cointelegraph who covers everything about fintech, blockchain, and bitcoin, providing the latest news, prices, and analysis on the future of money. In the past, he served as a technical analyst at TradingView, where he was responsible for making technical analyses via the platform of TradingView and distributing these through virtual social media, including Twitter and YouTube. He was the writer of CryptoBenelux, writing articles based on technical analysis and market insights, particularly about Bitcoin. EntrepreneurChief Executive OfficerTraderMarket Analyst
asserts that this might see liquidity grabs much below the level. He also claimed that if Bitcoin had to enter a bull run, the currency should move above $20,400 targeting $21,500.
Bitcoin Price To Enter Bull Run
Meanwhile, the strategist is of the opinion that Bitcoin has reached its bottom and the currency might start its bull run anytime soon. However for this to happen, BTC should achieve the said target and should hold on to the 200-week moving average in market cap.
At the time of writing, Bitcoin is selling at $19,754 with a surge of 0.39% over the last 24hrs.
On the other hand, Bitcoin and the overall crypto market are experiencing a positive run with the US payroll data. Conversely, most market analysts and experts predict the positive job market could worsen the current market condition.
Was this writing helpful?
No
Yes