Bitcoin
Bitcoin (BTC) Price To Drop Nearly 30% If This Scenario Plays Out! Analyst Warns Traders
A gloomy start to the week! The bearish trend has blanketed the crypto mark where Bitcoin, Ethereum, and other major altcoins are trading below their key level.
At the time of publication, Bitcoin is selling at $21,005 after a pullback of 2.10% over the last 24hrs.
While Bitcoin is struggling for a bull run, a renowned crypto analyst and trader is alerting that the flagship currency is set to see a bearish pull. In his recent analysis, Justin Bennett says that Bitcoin will fall below its crucial support level
As per the analyst, this upcoming breakdown will be more similar to that of Bitcoin's May and June bearish market. Then he says that the currency will move below its bear flag
Bitcoin Price To Drop By 30%?
The analyst goes on to say that when Bitcoin had its breakdown in May and June, the currency plunged by 30%, hence he has a bearish approach.
However, amidst this prediction for Bitcoin's bottom, justin bennett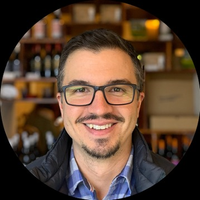 justin bennett founder at CryptocademyHQ justin bennett EntrepreneurTraderMarket Analyst


Followers : 0 View profile also forecasts that Bitcoin will move up towards retesting a resistance level of $23,000 before declining to $19,000. He asserts that the way Bitcoin will react to around $19,000 will decide its performance for the year-end.
Furthermore, Justin points out the present trading area which depicts the volume by price and says there are two main levels to watch. The first one is around $21,000 and the other is $23,000 or just below it.
The strategist concludes his analysis by claiming that $19,000 is the most important key level for Bitcoin price for the upcoming weeks. This will decide if the King's currency will fall or rise from here.
Was this writing helpful?
No Yes