Bitcoin
Bitcoin (BTC) Price Might Drop 33% & Reach Bottom At This Level
After Bitcoin lost its crucial price level of $22,000 at the start of this week, the entire crypto space seems to be following it on its downward plunge. This price movement has influenced the global crypto market capitalization to fall below $1 trillion.
A popular analyst and trader, tone vays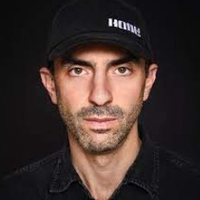 tone vays founder at The Financial Summit Tone began his career on Wall Street about ten years ago as a risk analyst at Bear Stearns before moving on to JP Morgan Chase as a vice president during the 2008 financial crisis. Economic Trends, Trading, and Risk Analysis are his areas of competence. He has been highly active in disseminating the relevance and usefulness of this technology as it helps promote economic independence since being involved in the Crypto Currency ecosystem in early 2013. He has appeared in documentaries such as Magic Money and Bitcoin - Beyond the Bubble. He is currently an independent content creator who focuses on smart economics and money on ToneVays.com and his YouTube channel. Vays previously worked at JPMorgan Chase as a senior vice president. He has, however, spent the majority of his time dealing with cryptocurrencies since his leave. Vays is currently widely regarded as one of the industry's leading commentators, as evidenced by the fact that his YouTube podcast 'CryptoScam' has over 75K followers. ConsultantVice PresidentOrganizerMarket Analyst





Followers : 0 View profile , believes that Bitcoin will see new lows as the currency repeatedly fails to maintain its bullish price movement.
Vays asserts that the flagship currency is on the verge of witnessing a massive price drop of 33% from its current value to reach the $14,000 mark as it failed to sustain its $21,500 price level.
Moreover, the analyst feels that if Bitcoin enters this timeframe, it will be a complete disaster. He explains that we can trade the currency while it is in the 50-period moving average for a day or two and then the 128-day moving average.
At the time of publication, Bitcoin is selling at $21,095, with a pullback of 4.30% in the last 24hrs
Bitcoin Price To Drop Below $20k?
The analyst discussed the weekly chart and expressed having a negative feeling about Bitcoin's future as it failed to close above the 200-week moving average. A trend reversal may be fast approaching.
Tone Vays concludes his analysis by stating that if Bitcoin bears decide to pull the price below $20,000, the selling pressure will drag the price lower to hit several bottoms.
As per the researcher, there is roughly a 60% chance that Bitcoin will see its decline soon if the asset trades below $20,000.
Was this writing helpful?
No Yes