Bitcoin
Bitcoin (BTC) Price Can Make Major Moves If This Historical Pattern Plays Out!
This year has created so many hurdles for the cryptocurrency market, leading top cryptocurrencies, including Bitcoin (BTC) to plummet. The market dominance of Bitcoin hits a 4-year low along with its market capitalization, which is too far from the $1 trillion mark. However, there are some key indicators that bring a ray of hope and a profitable future for bitcoin.
Bitcoin's Historical Pattern Plays The Main Role!
According to a tweet posted by a pseudonymous crypto strategist, moustache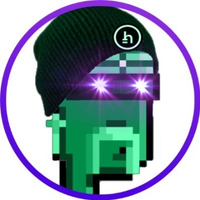 moustache moustache TraderMarket Analyst
, on 6 October, Bitcoin may follow its historical trend as the crypto king previously initiated bull runs after forming a specific pattern in 2015 and 2019, respectively. Bitcoin is now developing the same pattern and indicating a clear accumulation. It seems that BTC is going to repeat this historical pattern before establishing a bull run this year. 
The analyst stated, "The T3-CCI confirms this assumption: red bars in the indicator become shorter. We're on the verge of a major move." Furthermore, the analyst also showed the comparison of the pattern formed in 2019 and 2022, hinting at an overwhelming bull run to $60K this year.
A Fresh Bull Run For BTC Price
Bitcoin's price has been negatively affected by some macroeconomic factors, including inflation reports and interest rate hikes. However, it is for a short period as many prominent crypto analysts are bringing key factors which have the potential to push Bitcoin's price upward.
Crypto trading expert, michael van de poppe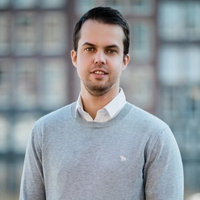 michael van de poppe Founder and CEO at eight global Eight Global is led by Michael van de Poppe, the company's founder, and CEO. He is a cryptocurrency trader who works at the Amsterdam Stock Exchange and is enthusiastic about the role of blockchain in the current financial system. Also, he is an author at Cointelegraph who covers everything about fintech, blockchain, and bitcoin, providing the latest news, prices, and analysis on the future of money. In the past, he served as a technical analyst at TradingView, where he was responsible for making technical analyses via the platform of TradingView and distributing these through virtual social media, including Twitter and YouTube. He was the writer of CryptoBenelux, writing articles based on technical analysis and market insights, particularly about Bitcoin. EntrepreneurChief Executive OfficerTraderMarket Analyst
also mentioned that BTC is getting buying pressure which can act as a catalyst in driving BTC's price to the North.
Bitcoin's whale movements from crypto exchanges and accumulation have also touched the 3-month peak, representing the interest of investors in the crypto market. There are several factors that are helping BTC in building positive momentum in the price graph.
These include the increasing mining popularity despite the ban in China as miners are moving away to continue BTC mining, Bitcoin's whale accumulation, and Namibia's government authorizing bitcoin org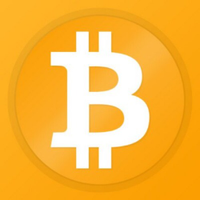 bitcoin org Event OrganiserTechnologyPayment solution
as a mode of payment. 
According to CoinMarketCap, BTC recently broke its crucial price level at $20K but failed to sustain at that level as it is currently trading at $19,988 with a market cap of $383 billion. The 50-day SMA (simple moving average) is trading just below the 21-day SMA line, indicating a bearish momentum soon for Bitcoin. If the key resistance of $20.2K breaks, Bitcoin can initiate a bullish rally to the next resistance level of $24.5K.
Conversely, Bitcoin's current price action hints at a downward correction, which can take BTC to the support level of $18.6K. However, it is advised to research and conduct experts' opinions before investing in the high volatility of the crypto market.
Was this writing helpful?
No
Yes